Dr. Tatjana Schneckenburger
Every year, approximately 50 Fellows are invited to work on their projects at FRIAS for 2 to 12 months in an intellectually stimulating environment. Fellows that have already been at FRIAS before can return to FRIAS for 2 to 6 weeks within the framework of the Alumni Programme, for example in order to finish a project. Furthermore, junior and senior researchers are regularly invited as guest researchers.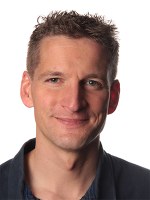 Our Research Focus profited enormously from the international team of Fellows and guest researchers at FRIAS.
Prof. Dr. Tobias Schätz, ERC Consolidator Grant 2015, Research Focus Quantum Transport 2014/15
University of Freiburg
Soil chemistry and ecology
Junior Fellow
September 2013 - July 2014
CV
Tatjana Schneckenburger studied Molecular Science and Applied Environmental Geosciences. During her PhD (2007-2012) she investigated the effects of soil organic matter (SOM) hydration on sorption of xenobiotics in soils. In a research stay in the United States 2009 she focused on crosslinking and stabilization mechanisms of SOM. Her current research projects concern soil aggregate structure and -stability, soil erodibility, and carbon storage in soil aggregates.
Selected Publications
Schneckenburger, T.; Lattao, C.; Pignatello, J.J.; et al. (2012): Preparation and Characterization of Humic Acid Cross-linked with Organic Bridging Groups. Organic Geochemistry 47, 132–138.
Schneckenburger, T.; Schaumann, G.E.; Woche, S.K.; Thiele-Bruhn, S. (2012): Short-term evolution of hydration effects on soil organic matter properties and resulting implications for sorption of naphthalene-2-ol. Journal of Soils and Sediments 12 1269-1279.
T. Schneckenburger (2012); Hydration affected soil:water sorption processes of xenobiotics.(PhD-Thesis) Trierer Bodenkundliche Schriften 17, ISBN: 978-3-9813264-6-8.
FRIAS Research Project
Can we determine soil erodibility by intra-aggregate-carbon release patterns?
Loss of fertile soil due to soil erosion becomes increasingly important for the environment and food sufficiency. The stability of soil aggregates is a major factor determining soil erodibility. Aggregate stability is –among external factors - determined by aggregate structure to a great extent. The relationship between aggregate structure and the resistance of soils towards erosion has not yet been investigated explicitly. Recent results revealed that patterns of carbon release from soil aggregates upon mechanical energy input characterize aggregate structure. In this project, we link these patterns and further structure-determining aggregate properties to aggregate stability and describe this relationship in a mathematical model. The model approach will contribute to research in the fields of soil erosion and sustainable land use.