School of History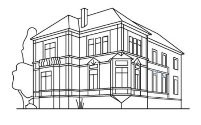 In 2008, the School of History was founded within FRIAS to serve as an international research college focussing on comparative European history from the 18th to the 20th century. With this thematic focus in mind, the School of History has increasingly opened its doors over the past few years to history's neighbouring disciplines (sociology, political science, theology, art history, legal history, and archaeology), expanding not only the boundaries of FRIAS's methodology, but also expertise over several eras.
Each year the School of History fellowships have been allocated exclusively on the basis of an external evaluation procedure commissioned by an advisory board. In the five years of its existence, the School of History has seen a total of 99 academics undertake a fellowship ranging from 1-12 months to complete, or nearly complete, a specific research project. The average percentage of female fellows for the overall period stood at 30%, showing, however, a significant increase in the most recent group of fellows. Junior Fellows comprised roughly one-third of this most recent group of fellows. At 20-25 fellows, the size of the school and the annual rotation of fellow groups have proven quite successful. Against the backdrop of a continuously increasing number of applications, roughly 14% of applicants have been awarded fellowships. The numerous requests for Junior and Senior Fellows from the School of History to fill both internal and foreign professorships, as well as tenured academic positions, reflects the extremely competitive fellow selection process, which guarantees that only the highest calibre of academics are invited to complete a research stay in Freiburg.
Academics from the University of Freiburg (Internal Fellows) comprise more than one-fifth of the fellows who were invited to the School of History. The School of History has shown to be a particularly deal location for Freiburg's Junior Fellows to work on or complete a postdoctoral research project.
Research results from the School of History have been published in nearly 400 publications, including 21 monographs and 74 original contributions in specialist magazines with a peer review process. Established in 2008, the book series (White Series; Red Series) currently comprise a total of eight volumes, with two further volumes in preparation. Last but not least, the periodicals in the Journal of Modern European History, which was established at the School of History in 2008, have helped to internationalise the research process for 18th to 20th century comparative European history.
Directors
Prof. Dr. Ulrich Herbert 11/2007-10/2013
Prof. Dr. Jörn Leonhard 11/2007-08/2012
Prof. em. Dr. Wolfgang Eßbach 09/2013-08/2013
Scientific Coordinators

Dr. Uta Grund 04/2008-01/2011
Albrecht Wiesener 03/2011-10/2013
Scientific Advisory Board 2008-2013
Prof. em. Dr. Wolfgang Eßbach (Albert-Ludwigs-Universität Freiburg)
Prof. Dr. Konrad Jarausch (University of North Carolina at Chapel Hill)
Prof. em. Dr. Dr. h.c. mult. Jürgen Kocka (Wissenschaftszentrum Berlin)
Prof. Dr. Jiri Pesek (Karls-Universität Prag)
Prof. Dr. Barbara Stollberg-Rilinger (Westfälische Wilhelms-Universität Münster)
Prof. Dr. Bo Strath (Universität Helsinki)
Prof. Dr. Shulamith Volkov (Tel Aviv University)
Prof. Dr. Peer Vries (Universität Wien) Vorsitz
Prof. Dr. Björn Wittrock (Swedish Collegium for Advanced Study Uppsala)