Funding Programmes
FRIAS enables academics to enjoy short-term research stays in Freiburg. The fellowship programme is aimed at both outstanding established academics and promising junior researchers (minimum requirement: doctorate) from Freiburg, Europe and around the world. There are various ways of applying for a fellowship at FRIAS and the different programmes are summarised below. Some are conducted alongside foreign partner institutes or funded by external sources. In principle, all fellowship programmes are open to applicants from all disciplines at the University of Freiburg.
External Fellowships are offered a full-time fellowship at FRIAS. Internal Senior Fellows (i.e. fellows from within the University of Freiburg) are offered a part-time fellowship, allowing them to reduce their teaching duties by 50%. Junior Fellows, on the other hand, are offered a full-time fellowship, by funding replacements for their teaching responsibilities.
---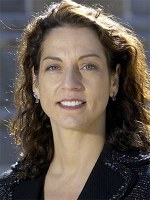 FRIAS allowed me to work in an interdisciplinary environment.
Prof. Dr. Kristen R. Ghodsee, FRIAS Alumna