FRIAS Express August 2019
Dear FRIAS Community,
On 19 July 2019, the German federal government and federal states announced the winners of the German "Universities of Excellence" competition. The University of Freiburg was part of the select group of 19 final competitors, a great achievement already, yet will NOT be among the 11 institutions to receive additional funding from the German Research Foundation in the next seven years. This was a huge disappointment not only for the University as a whole, but also for FRIAS since many of you have been involved in the site-visit of the evaluation committee on March 20, 2019.

At FRIAS, we will nevertheless continue to work hard to reach the goals outlined in the excellence strategy application and to create a productive environment for our international and local researchers – as we have successfully done for 11 full academic years so far! We are looking back on a very lively academic year 2018/19 and like to thank all fellows, guest researchers and project group members for their contributions, for interesting presentations at the weekly colloquia, spirited discussions during after hour conversations and over lunch, and all your efforts that went into the numerous workshops and conferences FRIAS hosted this year.

The FRIAS team is already in full swing preparing for the arrival of the new fellow generation in September and October. As a little heads up, September already sees 3 interesting workshops and conferences.
LOOKING BACK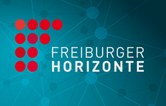 » Freiburger Horizonte with Klaus Mainzer and Ottmar Ette
In June and July, FRIAS hosted two Freiburger Horizonte lectures. On 24 June 2019, Klaus Mainzer, founding director of the Munich Center for Technology in Society (MCTS) provocatively asked if artificial intelligence will replace human intelligence one day. The social impact of human-machine interactions has to be considered, now, and a social and legal framework for the development of artificial intelligence is necessary.
250 years ago, Alexander von Humboldt was born. On the occasion of this anniversary, FRIAS invited Ottmar Ette, professor for Romance literary studies at the University of Potsdam and renowned Humboldt expert. He took us on a journey through America by presenting extracts from travel diaries Alexander von Humboldt kept between 1769 and 1859. Ette demonstrated that Humboldt was way ahead of his time and uniquely combined approaches and perspectives from social and natural sciences.
Both lectures are available as video podcast online
» Lunch Lecture Series "Intelligences"
The lunch lecture series on "Intelligences. A multidisciplinary exploration of human and artificial intelligence" started in April. It was organized by the FRIAS Saltus! Group "Responsible Artificial Intelligence". In 8 well-attended lectures, researchers from various academic disciplines like philosophy, psychology, computer science, and others, painted a kaleidoscopic picture of a topic that is as complex as it is controversial. On top of introductory talks on the state of the art of Human and Artificial Intelligence research, the series includes, among others, reflections on social intelligence, biases, and ethical and governance issues of various manifestations of AI. Rumour has it that the series will be continued next summer.
Until then, you can watch video recordings of the lectures online
LATEST PUBLICATIONS
» FRIAS Alumni Club awards Best Publication Prize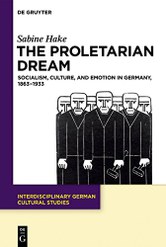 Congratulations to Sabine Hake for receiving the first "Best Publication Prize" awarded by the FRIAS Alumni Club. Her book The Proletarian Dream, published by De Gruyter, was elected by the club members from a shortlist of publications in the fields of humanities and social sciences. For the next round, members of the Alumni Club can submit their publications with FRIAS affiliation from the natural sciences for consideration.
If you like to continue supporting FRIAS, of course you can do so by joining the FRIAS Alumni Club now.
LOOKING FORWARD
» 300 Years Robinson Crusoe: Public exhibition in the University Library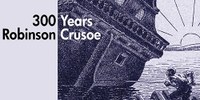 In 1719, Daniel Defoe published a novel that is still regarded as an absolute classic. The exhibition "300 years of Robinson Crusoe", curated by FRIAS Fellow Sandro Jung, offers insights into the much received and adapted work. The exhibits are on display until September 4, and can be visited free of charge on the first floor of the university library during opening hours. More information
» Two Junior Researcher Conferences in September 2019
Every year, FRIAS funds conferences held by junior academics at the University of Freiburg, who apply with a concept for a conference or workshop. FRIAS offers organisational support and funding. Two conferences will be held in September 2019 and registration is still possible:
Heterodoxies between Rejection and Recognition in Modernity
On what basis and under what circumstances are scientific heterodoxies recognized as innovations, tolerated as minority positions, or rejected as aberrations, and how are these choices negotiated? From 4-6 September 2019 the conference aims to discuss reasons behind the dynamics of scientific change in the humanities during modern age, with insights from, inter alia, conceptual and intellectual history, argumentation theory and discourse analysis, and sociology. More information

Interactive Workshop on Measuring Language Complexity (IWMLC)
The workshop aims to bring together complexity researchers from typology, second language acquisition research, psycholinguistics, computational linguistics, language evolution and other related fields to evaluate and compare different measures of language complexity by means of a shared task. The workshop is held from 12-13 September 2019. More information
PEOPLE AT FRIAS
» Federal Minister of Education, Anja Karliczek, invites Fellow Philipp Kellmeyer to discuss responsible artificial intelligence
At the invitation of Federal Minister of Education Anja Karliczek, Fellow Philipp Kellmeyer participated in a panel discussion on the use of artificial intelligence (AI) in medicine. Basis for the discussion was the question of whether artificial intelligence can save lives. In the medical sector, technologies like AI-based diagnostics are designed to reduce the workload of medical staff. Using AI in diagnostics and treatments opens up questions about trust and liability and stresses the need for a framework for developing these technologies. If you are interested in Minister Karliczek and Philipp Kellmeyer's perspective, watch the recording of the discussion.
» Evi Zemanek receives Heisenberg Professorship
We congratulate FRIAS Alumna Evi Zemanek on her new position as professor in the Department of Media Culture Studies at the University of Freiburg. Zemanek's research is part of the so-called "Environmental Humanities" that combine humanities research with environmental science and history. Her new position is a Heisenberg professorship funded by the German Research Foundation. The professorship is awarded to outstanding early career researchers to prepare for a scientific leadership position. More information
DIRECTOR'S CORNER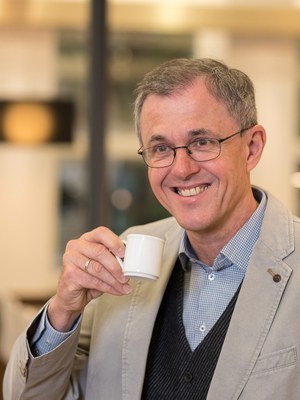 In the past academic year FRIAS fellows, team and directors once again experienced many highlights, magic moments and thrilling developments. Just to mention a few examples: Our Research Focus "Responsible Artificial Intelligence" has set new standards in terms of university-internal and, above all, public (including political) outreach. They organized a host of public events, including established formats like talks or panel discussions, but also novel formats like street art on AI that, simply given their size and prominence in the cityscape, will continue to be highly visible in various parts of the city for a long time. Within the university, their lunch lecture series on "Intelligences" was the best-attended LLS ever, with an average of 80-100 participants. We were thus happy that the university granted our research focus the privilege of a continued funding until February 2021 – it's great to have them (and their international co-fellows and guest researchers) in the house so much longer!

A second, not accidentally somewhat hidden highlight is the fact that FRIAS is currently hosting four Scholars at Risk with their families, all funded by the Philipp-Schwartz-Initiative run by the Alexander von Humboldt Foundation, with a fifth one, our first social scientist SAR, joining us in September. It is a great pleasure for us to give them a new academic (apart from a new real) home, if only for a maximum of 24 months. Our Fellow Support (Petra and Nik), with Britta and Katrin behind the scenes, have worked miracles again to make all of this happen.

On a smaller scale, further highlights include the following: (a) the stay of our first policy fellow at FRIAS back in February, Former Minister of Environment and Under-Secretary General of the United Nations, Klaus Töpfer, who promised a return visit in the coming academic year when our research focus on "Environmental Forecasting" will install itself at FRIAS; (b) the appointment of Balzan Prize 2019 winner Jürgen Osterhammel as our first Distinguished Fellow, who will stay with us for at least four years and head a small research unit on Global History at FRIAS; (c) another two extremely fascinating and well-attended Staudinger, i.e. Nobel Laureate, Lectures (and Britta has managed to commit already three more Nobel laureates for the 18 months ahead); or (d) the first-ever public exhibitions curated by a FRIAS Fellow (18th century specialist Sandro Jung) on the basis of his FRIAS project: "300 years of Robinson Crusoe" in the Freiburg University Library and soon in Stuttgart, too.

FRIAS-internally this academic year has seen a successful team-building process, which is not easy if you have to integrate many new members of staff in times of uncertainty concerning funding and employment. The team has managed this difficult situation impressively well. What has clearly helped is the prospect that later this year the State Ministries of Research and Finance are expected to decide in favour of FRIAS becoming a permanent part of the University of Freiburg. Another recent uplifting experience for the team has been its involvement in the selection process for the position of Managing Director (i.e. for the "new Carsten Dose"). Let's all keep our fingers crossed that the candidate both the team and the board of FRIAS directors settled on will accept this offer and join us either later this year or in January.

I guess all readers would be somewhat surprised did I not touch upon the disappointing outcome of the German competition for a University of Excellence. So I will, but ever so briefly. The University of Freiburg failed by a margin, but this will have no negative effects on FRIAS, I believe. For one thing, it's more than just rumour that, on the expert reviewers' list of strengths and weaknesses of the University of Freiburg, FRIAS made it into the group of the greatest strengths. I am convinced the wonderful performance by the some 20 FRIAS Fellows and team members during "Tour C" of the expert reviewers' site visit back in March played an important part in this judgement. For another thing, had the Freiburg bid been successful a handful of really thrilling new funding formats would have been established at FRIAS – but all of them would just have been add-ons, with additional money for funding researchers and the necessary administrative staff. So there is no danger of the negative Excellence outcome cutting into the basic budget of the institute. Quite to the contrary, a few of these new funding formats will be implemented at FRIAS, after all, with fresh money, be it on a much smaller scale.

This, dear avid readers of the Express, shall suffice in looking back at the academic year 2018/19! In bidding you a warm farewell, let me assure you: once again, there are many truly fascinating things (and people) waiting just round the corner! I think the FRIAS team has deserved some rest now over the summer before tackling the academic year ahead with fully recharged batteries. Take care, all of you!