FRESCO: The Freiburg Research Collaboration Programme
Introducing a New Fellow Format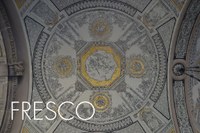 Photo by Weronika Marcińczyk via unsplash.com
With the Freiburg Research Collaboration Programme (FRESCO), the University of Freiburg offers a new funding format to interlace research and researchers worldwide. The programme intends to establish long lasting, sustainable links between excellent researchers from Freiburg and high-ranking national and international colleagues. To enhance the University of Freiburg's research profile, FRESCO aims to strengthen existing profile fields and to develop emerging fields.
The call invited Freiburg faculty to nominate top international researchers as external fellows. In order to promote the establishment of new long-term collaborations or the strengthening of existing collaborations, selected fellows will repeatedly visit their hosts in Freiburg for short stays. The 10-month fellowship can be divided into a number of visits over a period of five years. FRESCO will thus support the continuous exchange of expertise and technologies between excellent researchers.
For the first funding period 2020-25, we have received twelve nominations representing eight of the University's profile fields. From this pool of applicants, the FRIAS Scientific Advisory Board selected five FRESCO fellows 2020-25:
Prof. Suzanne E. Mohney, Penn State University;
Host Freiburg: Prof. Anna Fischer (ExcCluster livMatS, Functional and Bioinspired Materials)
Prof. Onookome Okome, Department of English and Film Studies, University of Alberta;
Host Freiburg: Prof. Andreas Mehler (African Film and Cultural Studies, Comparative Area Studies)
Professor Klaus Puettmann, Alternative Silviculture, Oregon State University;
Host Freiburg: Prof. Jürgen Bauhus (Complexity of Nature and Future Ecosystems)
 Prof. Gregg J. Suaning, Biomedical Engineering, University of Sydney;
Host Freiburg: Prof. Thomas  Stieglitz (Neuroscience and Neurotechnology)
Prof. Nektarios Tarvernarakis, Foundation for Research and Technology-Hellas (FORTH), Institute of Molecular Biology and Biotechnology, Medical School of University of Heraklion, Crete;
Host Freiburg: Prof. Ralf Baumeister (ExcCluster BIOSS/CiBSS, Biological Signalling Research/Metabolism Research)
In autumn 2020, there will be a second call for nominations. Since one of FRIAS's core missons is to promote women in science, this call will contain a special dedication to the nomination of female researchers.