Call for Applications: External Senior and Junior Fellowships within the FRIAS COFUND Fellowship Programme (FCFP) for the Academic Year 2018/19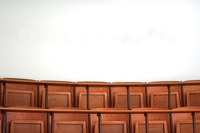 For the fifth time, FRIAS is announcing its call for applications for the FRIAS COFUND Fellowship Programme (FCFP) and invites outstanding international senior and junior researchers to apply.
The programme offers the opportunity for a fellowship stay in Freiburg for the academic year 2018/19. It has evolved into one of the most attractive mobility programmes within the German university landscape. Conditions are internationally competitive corresponding to the high expectations towards the applicants.
There are two types of fellowships: junior fellowships for early-stage researchers (duration of stay: 12 months) and senior fellowships for established researchers (duration of stay: 3–10 months). The programme is open for researchers from all disciplines and nationalities. According to the EU mobility rule, applicants may not have carried out their main activity (work, studies, etc.) or have had their main residence in Germany for more than a total of 12 months during the 3-year period prior to the application deadline. About 25 Fellowships will be awarded, co-financed by the European Union's Marie Skłodowska-Curie Actions COFUND Programme.
Academics from the University of Freiburg have the opportunity to encourage their international cooperation partners to apply to this programme.
All fellowships will be awarded through a highly competitive, strictly merit-based selection process. The all-important selection criteria are the academic excellence of both the applicant and the project proposal.
Application deadline: October 10, 2017
Start of academic stay in Freiburg: from September 2018
Further information on the FCFP and the application procedure here.
09/2017