FRIAS Express September 2016
Dear FRIAS Community,

Thank you very much for the positive feedback on our first issue of the "FRIAS Express"! Right before the beginning of the Academic Year 2016/17, we are back with the latest news from the Institute. The first Fellows are arriving at Freiburg, and together with the FRIAS team they are already looking forward to an inspiring year with new topics, events, a new research focus, three project groups and emerging interdisciplinary thematic clusters. On Thursday, October 12, FRIAS officially welcomes all new fellows at its annual Fellow Reception. If you are currently in or around Freiburg, please feel invited to join us at the event.
We wish all of you a golden autumn season and a good start of the semester!
TOP NEWS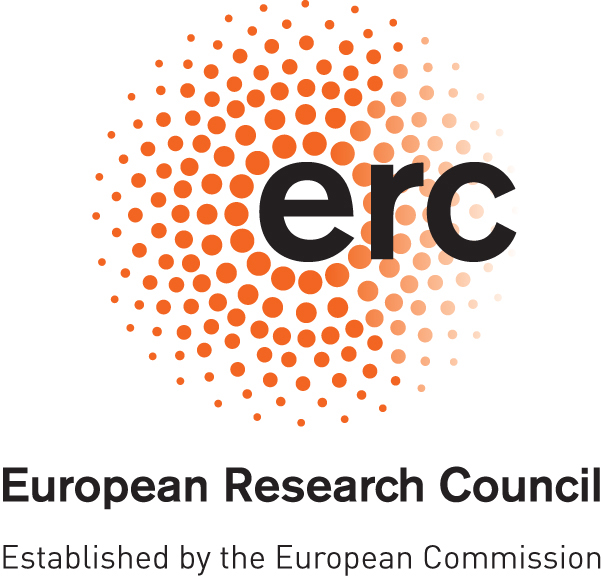 FRIAS is very proud to announce that two FRIAS Fellows in the Humanities have been awarded an ERC Starting Grant, one of the most prestigious scientific awards in Europe. FRIAS Junior Fellow Marco Caracciolo received the grant for his project "Narrating the Mesh", which explores the connection between humans and nature in contemporary fiction and oral storytelling. He wrote his grant proposal at FRIAS with the University of Freiburg as his host institution. Eva von Contzen, a member of the university's distinguished English department, is a former FRIAS Fellow (2013/14) who developed her ERC project out of her FRIAS project, focusing on the function of lists in literature. These are the first two ERC grants in the Humanities for FRIAS Fellows, out of a total of 9 ERC Grants since 2010.
More information about the ERC Starting Grant for Marco Caracciolo
More information about the ERC Starting Grant for Eva von Contzen
Further information about awards and prizes for FRIAS Fellows



Other recent news
» To boldly go where no one has gone before: Selection of new Research Foci 2017/18
» UniCross, the student magazine of the University of Freiburg, has interviewed Peter Schaar, former German Federal Data Protection Comissioner, right before his Freiburger Horizonte lecture in July
» A Thirty Years' War in the Middle East? Article by FRIAS Fellow Lorenzo Kamel in "National Interest"
LOOKING BACK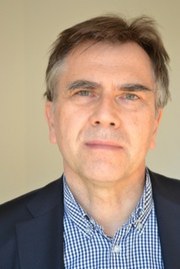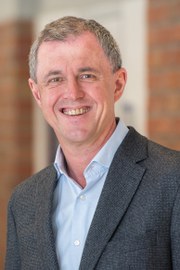 This summer has been full of good news: next to the two ERC Grants, there have been two more academic awards. Jürgen Osterhammel, member of the FRIAS Scientific Advisory Board (SAB), has been awarded the prestigious Toynbee Prize for distinguished practitioners of global history. In his laudatory address, Jeremy Adelman, historian at Princeton University, noted that Osterhammel's work demonstrates a "peerless grasp of multiple historiographic traditions, and an ability to combine lively empirical detail with brilliant conceptual insights." More...
FRIAS Director Bernd Kortmann has received the Instructional Development Award (IDA) by the University of Freiburg for his project "FREDDIE (FReiburg English Dialect Database for Instruction and E-learning) – A multimedia platform for research- and corpus-based learning in linguistics and beyond". Bernd Kortmann and his team dispose of funding worth 70.000 Euro that allows them financial and temporal freedom to advance their project within the next 18 months. More...
LOOKING AHEAD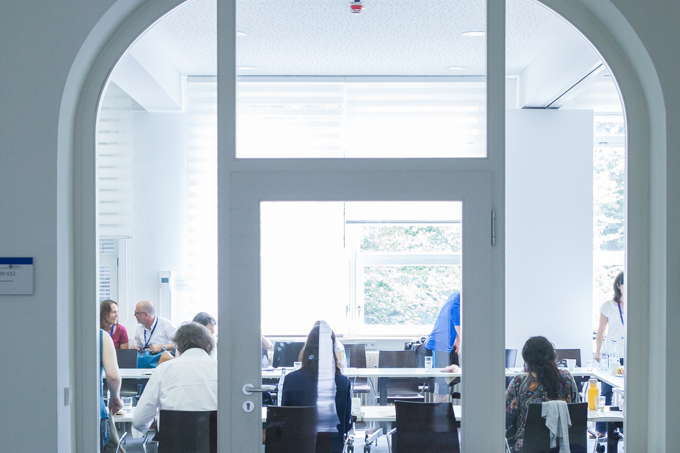 More and more new fellows are arriving in Freiburg, and FRIAS is already looking forward to the new Academic Year 2016/17. Next to group formats such as the Research Foci and Project Groups, there is a multitude of overlapping and complementary research topics, among them most prominently flight and migration, medieval studies, chemical epigenetics and, as regional foci, the Middle East as well as East and Southeast Asia. As every year, these topics will find their way to a broader public via outreach formats such as the Freiburger Horizonte, Nobel Laureates at FRIAS (Hermann Staudinger Lectures) and Lunch Lectures. More information on the new group of FRIAS Fellows and an overview of the research areas 2016/17.
Events in September / October

» September 21-23, 2016: FRIAS Junior Researcher Conference "Avoiding Bias induced by Design and Analysis in Life History Cohort Studies"
» September 21-22, 2016: Symposium of the FRIAS-Nagoya IAR Project Group "Social Governance by Law"
» October 25, 2016: Freiburger Horizonte: "Migration: Globale Herausforderung und Implikationen für Deutschland"

PEOPLE AT FRIAS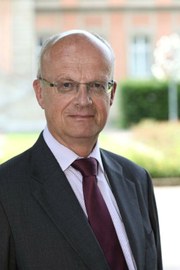 This month: Prof. Dr. Peter Frankenberg, Chairman of the FRIAS Steering Committee

Peter Frankenberg started his career as a researcher at the Institute for Geography at the University of Bonn, followed by a professorship in geography at the universities of Eichstätt, Erlangen-Nürnberg and Mannheim. From 1994 to 2001, he served as the Rector of the University of Mannheim and as Vice Rector at the German Rector's Conference (Hochschulrektorenkonferenz). He was soon widely recognised for his expertise in and commitment to questions of higher education development. From 2001 to 2011, Peter Frankenberg was Minister for Science, Research and Art in the federal state of Baden-Württemberg. During his two terms in office, he initiated and shaped important developments in the German research landscape, such as the strengthening of Dual Universities (Duale Hochschulen), the establishment of the Karlsruhe Institute of Technology (KIT) and the support for excellence in research and education at universities in Baden-Württemberg. In 2011, he became Chairman of the Heinrich-Vetter-Foundation and, in 2015, Chairman of the FRIAS Steering Committee. He is still serving as a political advisor in the field of higher education and science management.
In the next issue of the FRIAS NEWS, you will be able to read a full interview with Peter Frankenberg.
DIRECTOR'S CORNER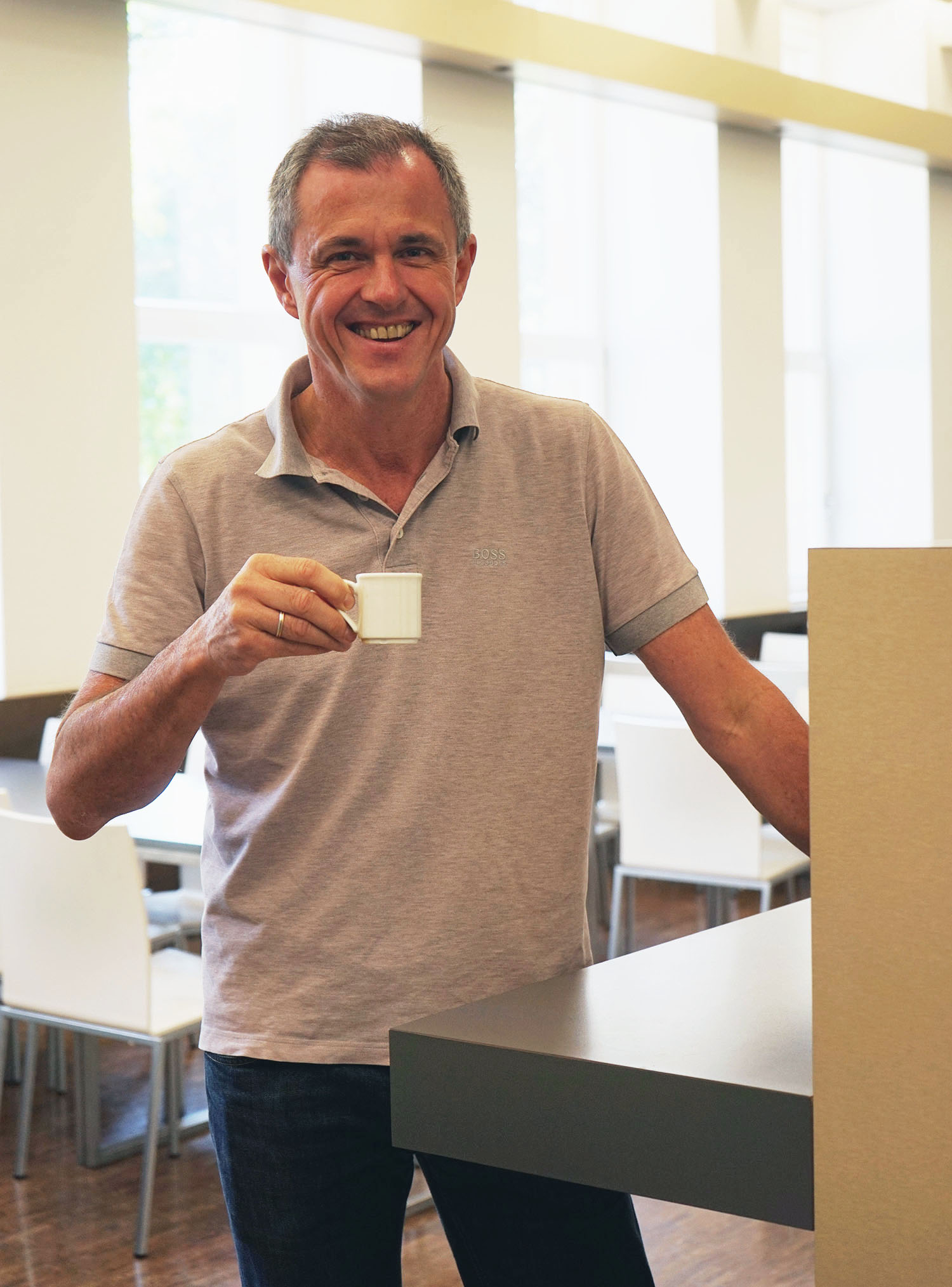 The new Academic Year 2016/17 is starting soon. What are you looking forward to?
That's simple. Until mid-October what I am looking forward to most is getting to know all new fellows, especially since this academic year sees the largest cohort of FRIAS Fellows and guest researchers ever. In the beginning, it takes intensive talks to find out about the mutually best ways in which to make every single one of them feel at home (privately and academically) as quickly as possible, so that they can fully concentrate on their projects. It is important to learn how best and quickest to connect them with other FRIAS Fellows as well as with colleagues with shared research interests at the University, at Max Planck and Fraunhofer Institutes, and in the entire European Campus arena. Becoming part of an inspiring research community means a boost of motivation for any top researcher, regardless how highly motivated all of them already are when they arrive at FRIAS. These intensive talks also help me identify the most interesting cross-disciplinary topics for the scientific colloquia at FRIAS, and how best to integrate our new Fellows into the two FRIAS Lunch Lecture series of the new academic year ("Ignorance" in the winter term and "Fear" in the summer term) and into other outreach activities of FRIAS. As regards the latter (including Freiburger Horizonte events), special focus will be given to the topic of migration, which will be one of the key topics in the humanities and social sciences at FRIAS this academic year. In a way "Migration" thus forms the HUMSS counterpart of "Chemical Epigenetics" which is the topic of the FRIAS Research Focus in the natural and life sciences in 2016/17. The culmination point of this intense 4-6 week process will be the 3 half-day Black Forest retreat with all new Fellows in mid-October. This retreat, introduced as an experiment last year, has proved to significantly speed up the getting-to-know and community building process among the members of the new Fellow generation.