FRIAS Express December 2017
Dear FRIAS Community,
The year 2017 is coming to a close. This leaves time to reflect on past events, activities, projects, but also to think ahead and plan for the future. 2018 will see the 10 year anniversary of our institution. Here at FRIAS, we are looking forward to continuing our well-established fellow programmes, but we are also excited to start a new endeavour, the establishing of MICAS Africa at the University of Ghana with our support. We will continue to do our best in providing a space for focused research and collaborations, and for exchange and debates among our fellows.
The FRIAS team wishes everyone "Frohe Weihnachten", season's greetings and a happy new year!
TOP NEWS
» Memorable Moment: Federal President Frank-Walter Steinmeier inaugurates MICAS Africa at the University of Ghana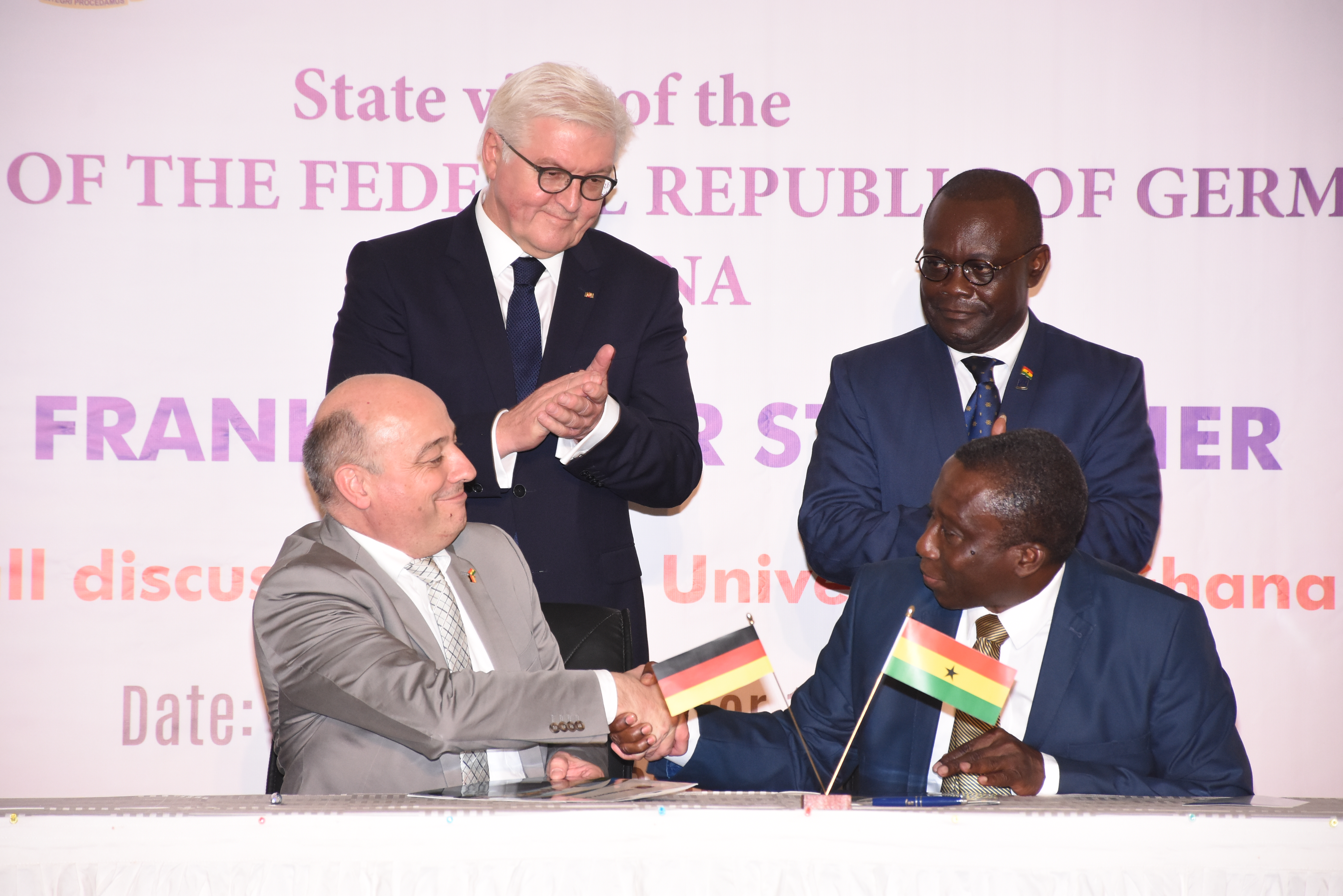 In the last issue of the FRIAS Express, we informed you that FRIAS and a consortium of partners successfully applied for funding from the Federal Ministry of Research and Education to establish an Institute for Advanced Studies at the University of Ghana. On Tuesday, Federal President Frank-Walter Steinmeier launched the project during his state visit to Ghana. Steinmeier was accompanied by Andreas Mehler, director of the Arnold-Bergstraesser Institute in Freiburg and co-initiator of the project, and met with representatives of the University of Ghana.
"In many areas, Ghana is a strategically important partner for Germany," said Federal President Frank-Walter Steinmeier. "The new Institute for Advanced Studies will be an additional milestone in this cooperation, a lighthouse project for cutting-edge research in the humanities and social sciences. To explore and discuss governance issues is of great importance for politics and society".
"Ghana ist für Deutschland ein strategisch wichtiger Partner in vielen Bereichen.", sagte Bundespräsident Frank-Walter Steinmeier. "Das entstehende Institute for Advanced Studies wird ein weiterer Meilenstein dieser Kooperation sein, es soll ein Leuchtturm in der geistes- und sozialwissenschaftlichen Spitzenforschung werden. Die Erforschung und Diskussion von Governance-Fragen ist von großer Bedeutung auch für Politik und Gesellschaft".
The inauguration ceremony was attended by an open discussion forum with around 200 students from the University of Ghana. The project will start in March 2018. FRIAS is currently looking for an academic coordinator for administrative management of the project.
» Lively discussions with Minister Theresia Bauer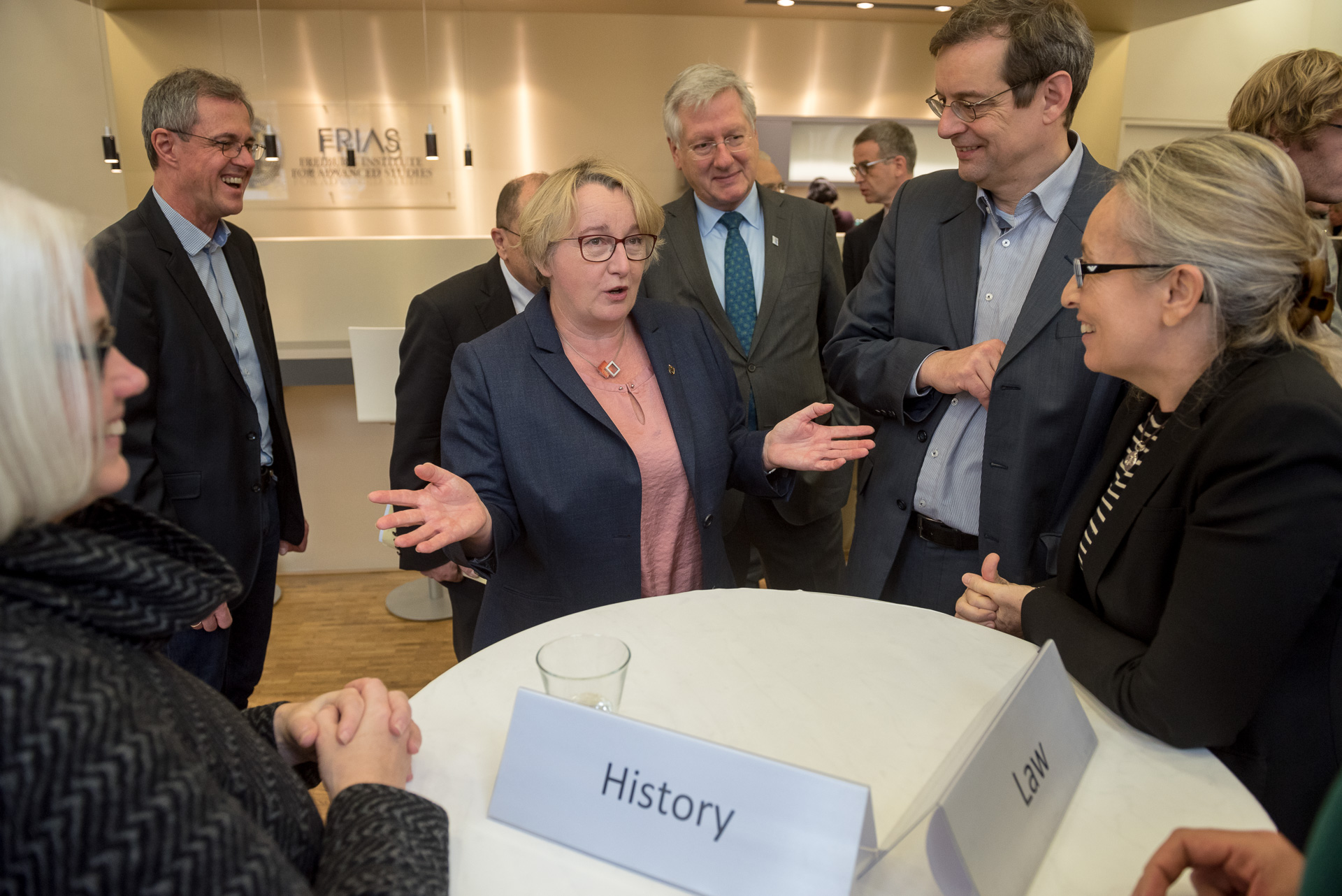 Yet another high ranking visit: Theresia Bauer, Minister for Education and Research of the State of Baden-Württemberg officially visited FRIAS on November 16th. Through discussions with our fellows, Theresia Bauer gained insights into current activities and the fascinating range of projects conducted at FRIAS. An in-depth meeting with the FRIAS directors provided the opportunity to address the long-term development plans of the institute and to once again express our appreciation for the vital and continuing support FRIAS receives from her ministry.
» Internal Senior Fellow Ulrich Hofmann awarded 7.6 Mio € grant for research on the blood-brain barrier
Congratulations to Internal Senior Fellow Ulrich Hofmann and a consortium of researchers at the University Hospital Freiburg for receiving 7.6 Mio. € funding from the Federal Ministry of Education and Research for their project on the blood-brain barrier. Diseases of the brain, such as brain tumours, can often only be treated unsatisfactorily with medication. The structure of the brain vessels allows only certain types of molecules to pass the vessels' wall. The research group "Functional Magnetotherapy" (FMT) intends to open this blood-brain barrier by minimally warming up brain vessels. "With our completely new approach, we want to select a point in the brain where medication can reach the site of action better and more specifically", says Ulrich Hofmann. At the same time, he stressed the important role which the FRIAS funding of his collaborative project with Strasbourg has played over the last two years in developing this new project.
For more information, please read the German press release.
» Congratulations to fellow Michael Staab and alumnus James McKernan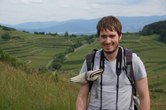 Junior fellow Michael Staab has been honoured with the Horst Wiehe Award by the Ecological Society of Germany, Austria and Switzerland for his research on the effect of tree diversity on multi-trophic interactions. The prize was given to him during the joint annual meeting of the Ecological Society of Germany, Austria and Switzerland, the British Ecological Society and the Dutch-Flemish Society for Ecology. More about Michael Staab and his research in the press release.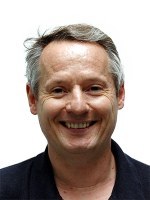 Former fellow James McKernan (2014, University of San Diego) was awarded the American Breakthrough Prize in Mathematics for his transformational contributions to birational algebraic geometry, especially to the minimal model program in all dimensions. James McKernan received this $3m award, sometimes nicknamed "the Oscars of Science", together with his colleague Christopher Hacon (University of Utah). For more information about the Breakthrough Prize, please click here.
LOOKING AHEAD
» Call for applications for FRIAS Research Foci 2019/20
Open call for applications for the research foci programme for the academic year 2019/20. This programme offers the opportunity to bring together a group of researcher from different disciplines around a topic of common interest. By integrating researchers from abroad, a research focus group can make a relevant contribution to advance a certain topic on an international scale. Eligible for application are teams of up to four full-time professors or junior professors from the University of Freiburg. Application deadline is April 15th, 2018. For more information, please visit our webpage.
» Hermann-Staudinger Lecture with Nobel laureate Jean-Pierre Sauvage, January 9th, 2018
FRIAS welcomes Nobel laureate Jean-Pierre Sauvage (University of Strasbourg) as the speaker of the 24th Hermann-Staudinger Lecture on Tuesday, January 9th, 2018. In 2016, Jean-Pierre Sauvage, Sir J. Fraser Stoddart and Bernard L. Feringa jointly received the Nobel Prize in Chemistry for their work and contributions to the design and synthesis of molecular machines. In his presentation "From Chemical Topology to Molecular Machines" Sauvage will introduce his research on artificial molecular machines and address current challenges and developments in the field. The lecture takes place on January 9th at 4:15 pm in the Chemistry Lecture Hall at Albertstr. 21. For more information, please click here.
PEOPLE AT FRIAS
In each issue, FRIAS Express introduces the people working behind the scenes making invaluable contributions to the continued development of the Institute, either as a member of its Steering Committee (handles all questions of governance) or its Scientific Advisory Board (responsible for all major selection decisions concerning fellowships, research foci, and project groups).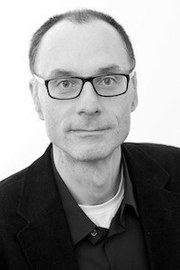 Wolfgang Knöbl is the Director of the Hamburg Institute for Social Research. Here at FRIAS, he has been a member of the institute's Scientific Advisory Board since 2015. His connection with FRIAS dates back to 2011, when he was a fellow at the FRIAS School of History for one year. His research project at the time consisted of a comparative study on the histories of Argentina, Australia, and Canada between 1770 and 1945. The focus of his research lay on the connection between nation-building and the development of metropolises, a topic that he continues to work on at the Hamburg Institute for Social Research.
Wolfgang Knöbl received his doctoral degree in sociology from the Free University Berlin in 1995. After one year of postdoctoral research, he became assistant professor at the John F. Kennedy Institute at the Free University Berlin. From 2002 until 2015 he was a full professor of sociology at the University of Göttingen. His research focuses on comparative macro-sociology, political and historical sociology, social theory, and history of sociology. 
DIRECTOR'S CORNER
2017 was another exciting year for FRIAS, with our success in the competition for a Merian Centre in Sub-Sahara Africa and the visit by Minister Bauer as its absolute highlights! 2018 will not allow us to rest: not only will it be the year of truly founding and opening MICAS Africa on the campus of the University of Ghana, a process which will take two years before it is fully completed. 2018 will also involve conceptual support for the two Excellence Cluster Initiatives the University is setting its hopes on and, in the case of both clusters succeeding in the extremely tough national competition, substantial support for the University upon entering the race for the status of a University of Excellence. So, as you can see, eager FRIAS Express readers should find a lot of interest in our 2018 issues. On behalf of the entire board of directors and FRIAS team, I wish all of you a merry Christmas with your families and a happy new year!