FRIAS Alumnus Prof. Dr. James McKernan wins Breakthrough Prize in Mathematics
FRIAS alumnus Prof. Dr. James McKernan wins American Breakthrough Prize in Mathematics for transformational contributions to birational algebraic geometry, especially to the minimal model program in all dimensions.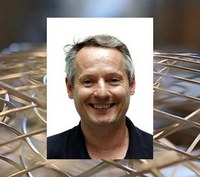 Together with his colleague Christopher Hacon (University of Utah), James McKernan was awarded the $3m Breakthrough Prize in mathematics for his major contributions to a field of mathematics known as birational algebraic geometry, which sets the rules for projecting abstract objects with more than 1,000 dimensions onto lower-dimensional surfaces. James McKernan (University of California San Diego) was an external senior fellow at FRIAS in 2014.
The Breakthrough Prize in Mathematics is given annually and is funded by the Milner foundation, established by Russian IT investor Yuri Milner, and the Silicon Valley Community Foundation, established by Facebook co-founder Mark Zuckerberg. Starting from 2012 the Breakthrough Prizes recognize research pioneers in life sciences, physics, and mathematics. The initiators call the Breakthrough Prize the "Oscars of Science". In a televised awards ceremony hosted by Morgan Freeman, the achievements of the laureates were celebrated on Sunday, December 3th 2017, in NASA's Ames Research Center in Mountain View, California.
More information on the Breakthrough Prizes is available at https://breakthroughprize.org/
2017/12/7