We congratulate Dr. Carsten Dose!
Dr. Carsten Dose becomes new chairman of the board of the Freiburg University Hospital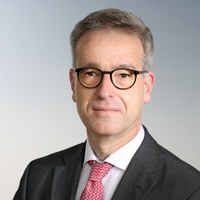 Portrait Dr. Carsten Dose, © MWK
As of February 1, Dr. Carsten Dose serves as Chairman of the Board of the Freiburg university hospital. Carsten was the Managing Director of FRIAS from 2008 to 2018 and has since then been in charge of the university hospitals in the state ministry of Baden-Württemberg.


We congratulate Carsten Dose and wish him every success in his new role!
Read the press release from the University Hospital Freiburg here. (german only)