FRIAS Saltus! Group Informs First Minister about Artificial Intelligence
Presentations on Current Research and Pioneering Projects for Winfried Kretschmann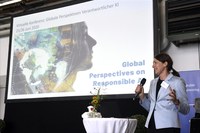 In July, the First Minister of Baden-Württemberg Winfried Kretschmann visited the University of Freiburg to gain insight into cross-border cooperation in medicine and current research in the field of Artificial Intelligence. Rector Prof. Dr. Hans-Jochen Schiewer emphasized that as an internationally-recognized AI centre, Freiburg is distinguished by its performance, creativity, innovation and diversity: "This is the case for research, teaching and transfer, and the performance data emphatically show it: in the field of Artificial Intelligence, we are one of the strongest publishing institutions in the whole of Europe." Most recently this strength has been acknowledged by the inclusion of the University of Freiburg in the European Laboratory for Learning and Intelligent Systems (ELLIS).
Next to projects like the self-navigating robot "Obelix" or the "Sensorauto", the presentations in the University's Roboterhalle also tended to another innovative aspect of AI-research in Freiburg: As an integral part of the research programme, since 2018 the FRIAS Saltus! Group "Responsible Artificial Intelligence" investigates normative and philosophical principles as well as the ethical, legal and social challenges affecting how people interact with intelligent systems. Representing the Saltus! Group, Professor Silja Vöneky (International Law) and Professor Oliver Müller (Philosophy) introduced the high-ranking guests to their projects and their key questions.
The presentations corroborated Freiburg's leading role in AI-research, as the Minister-President concluded: "I'm impressed by the advances in research into human-machine interfaces at the University of Freiburg, and how they have practical applications, for instance, in the development of robots for medicine, agriculture or people with disabilities. The University of Freiburg is helping to ensure that the Federal State of Baden-Württemberg will remain an innovator in the field of AI. With the establishment of an ELLIS unit it is working within a European network of outstanding research sites, and I am especially delighted about this."
Especially for the future use of Artificial Intelligence in healthcare, the Saltus! Group's research on the fundamental philosophical and ethical questions of Artificial Intelligence are indispensable and will prove to be relevant in cross-border networking and collaboration.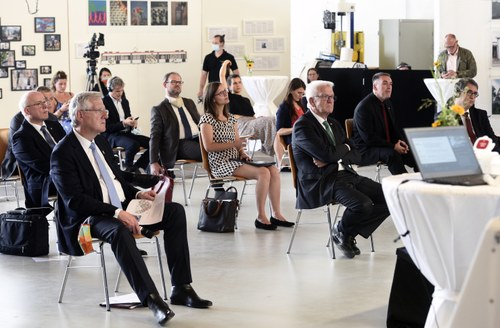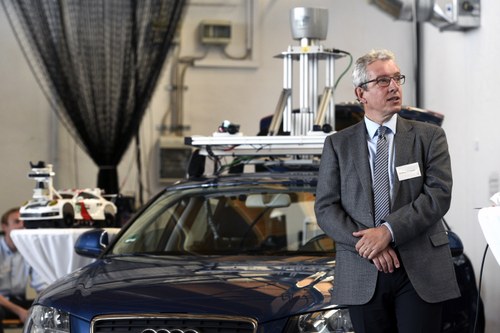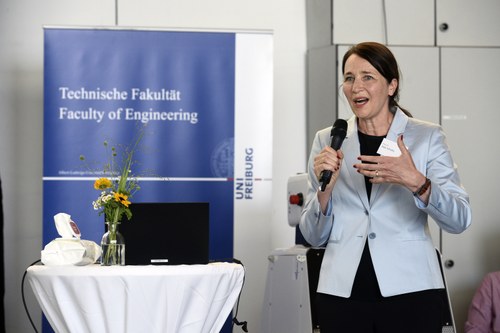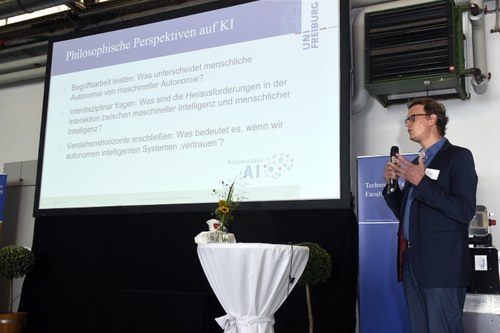 Read the University's official press release here.