Brussels - New York - Freiburg: FRIAS under new management
Science manager Dr. Annette Doll is the new managing director of FRIAS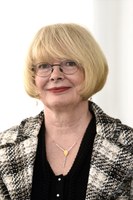 (c) Thomas Kunz
Since January 15, 2020, FRIAS again has a new managing director in Dr. Annette Doll - after a period of two years, in which the position had been vacant. The science manager has already worked in various national and international science organizations, amongst others as head of the KoWi office in Brussels (European Liaison Office of the German Research Organisations) and of the DFG office in New York. Before joining FRIAS, she was programme director of the DFG group "Scientific Library Services and Information Systems".
We talked with her about her understanding of science management, about the North-American science system, and, of course, about her plans for FRIAS. 

Ms. Doll, as a science manager who has worked in Bonn, Brussels and New York City, you supported international researchers from all disciplines. When you think of joining FRIAS in January 2020, what is it that you are looking forward to the most?
FRIAS is an inspiring place for top research across all disciplines – this is something that appeals to me highly. Besides, working together with the international Fellow community, the steering committee, and the terrific FRIAS team is an exciting prospect as well as cooperating with many colleagues at this excellent research university. Also, competing for the best and most innovative researchers worldwide is a challenge I'm happy to take up. With the University, its urban society, and, of course, FRIAS, Freiburg provides the best environment to gain even more visibility as a site for international top research.
You have a Ph.D. degree in literature. What was your reason for entering the field of science management?
Getting into the intellectual exchange with exceptional researchers and having the opportunity to support these people and their projects has always been my motivation for my work as a science manager. During my career, I have got to know different national and international science systems from the inside, and built a broad network with representatives from science and science policy. I'm sure I can rely on both to promote the fantastic people and projects here at FRIAS.
In my eyes, science management is successful when it facilitates exceptional research, and I see myself as a facilitator: It's my task to work with many others here in Freiburg and around the world to make sure that research has a unique place in FRIAS and that FRIAS won't cease to evolve even further.
For many years, you were involved in the academic life of the US. What was the most impressive experience for you on the North-American continent?
I was especially impressed by the North-American intellectual culture of discussion, which is shaped by genuine respect for each other's ideas. When discussing ideas and visions, the institutional hierarchy does rarely play a role in the US. I am also enthusiastic about the enormous cultural and social diversity of the North-American research environment. I am convinced that the academic life of the US can serve as a model for practiced integration in the German academic system -  and this is yet another of FRIAS's important missions.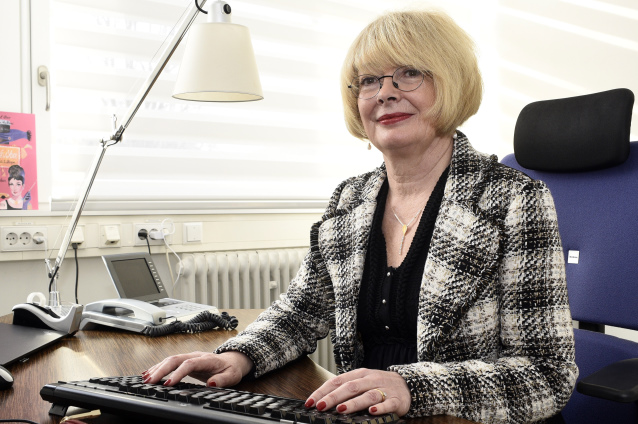 What will be your first activities at FRIAS?
Listening!
To our fellows, to the FRIAS team, the steering committee, to our colleagues at the University, and our international partners. To listen attentively will enable me to understand processes and relationships, to include different perspectives and develop our vision.
Understanding.
What works well and what doesn't? I strive to understand what cannot be found in organigrams. And for that, I ask you for your support.
Connecting.
Bringing people and their expertise together, preferably in many different constellations, to develop exciting and innovative formats for FRIAS.
Forging plans.
The research projects and questions that can be found under the roof of FRIAS are highly relevant to society. For that reason, the academic public, especially students, as well as the broader urban community should be involved even more, for example via new formats for events. This is a key challenge FRIAS has to face next to promoting science.
Only recently, the parliament in Stuttgart has decided to include FRIAS into the University's budget – this allows us to make plans for research in the future.
I am looking forward to my new tasks and to working together with all those women and men that have made FRIAS special and continue so in the future.
02/15/2020 | VSp