FRIAS announces call for applications for a new international fellowship programme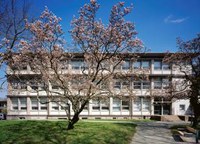 With the inauguration of the FRIAS COFUND Fellowship Programme (FCFP), FRIAS invites outstanding international researchers to apply for a research stay in Freiburg. The programme is intended for academics of all nationalities currently working at or recently employed by a university or research institute outside Germany. Up to 18 fellowships funded by the European Union's Marie Curie COFUND programme will be awarded.
Academics from all disciplines are eligible to apply for one of the two types of fellowship available: Junior Fellowships for early-stage academics (minimum requirement: doctorate; duration of stay: 12 months, up to 24 months in the natural sciences) and Senior Fellowships for established academics (duration of stay: 3–12 months). The selection process will be competitive and fellows will be chosen exclusively on their academic merits by a purely external selection committee.
Academics from the University of Freiburg are urged to speak to their international cooperation partners and encourage them to apply.
By issuing a call for applications for the FCFP Fellowships, FRIAS is carrying out a key part of its ambitious new concept. The programme is expected to make a vital contribution in ensuring that the university has a stronger international focus in the future. The fact that FRIAS was successful in securing up to 3.3 million euros of EU funds for the period 2014–2019 in spite of stiff competition worldwide is a clear testament to the international recognition that the Institute has gained in recent years.
Application deadline: 10th January 2014. Start of academic stays in Freiburg: from September 2014.
The online application portal and further information on the FCFP and application procedure is available here.