First Call for a Joint Project Group between FRIAS and Nagoya IAR 2016-17
A new format to support collaboration and exchange between Freiburg and Nagoya in innovative research areas (duration: 24 months, allowance: approx. 56.000 Euro)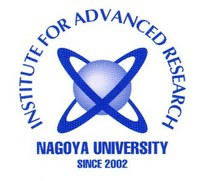 FRIAS and the Institute for Advanced Research, Nagoya University announced their first joint call in May 2015. Deadline for applications is July 31, 2015. The institutes welcome applications from excellent researchers from the University of Freiburg and Nagoya University for a joint project group with a duration of 24 months, starting in January 2016. The programme will support research stays at the partner university, workshops and conferences and activities for junior researchers and advanced students. For this, the successful Joint Research Group receives a budget of 28.000 Euros (Freiburg side) and 4 Mio. Yen (Nagoya side).
Researchers from all disciplinary backgrounds are invited to apply. The Joint Project Group is designed as a collaboration of a team or group of professors from Freiburg and Nagoya (1-3 from each partner university) around a topic of common interest. In addition, the Joint Project Group shall include up to three junior researchers from Freiburg and Nagoya respectively, as well as up to three additional researchers from other institutions worldwide.
The joint call of the institutes aims to strengthen the collaboration between researchers of the two universities and thus the institutions' strategic partnership. Collaboration between the universities' two Institutes of Advanced Studies (IAS) has taken on form with the foundation of the network of University-Based Institutes of Advanced Studies (UBIAS) in Freiburg in 2010. With the joint project group, the institutes intend to enhance their cooperation in academic research and to support highly original joint research combining the strengths of the two universities.
Further information can be found here.