Deep concern over ban on Turkish academics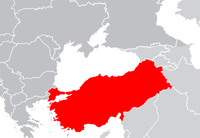 As an institution that promotes exchange between researchers from countries all over the world, FRIAS fellows and staff are deeply worried about the repression of academic freedom in Turkey following the failed military coup at the end of last week.
Both the German Rectors' Conference and the European University Association have given voice to these concerns and have strongly criticized the measures introduced against our Turkish colleagues.  The Freiburg Institute for Advanced Studies (FRIAS) strongly emphasises their call for a return to democracy and the restoration of freedoms of research, speech and movement.
07/2016