Michael Rießler Accepts Full Professorship at University of Eastern Finland in Joensuu
The Freiburg Institute for Advanced Studies congratulates Michael Rießler!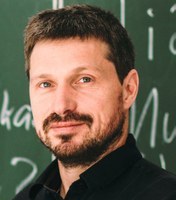 Former FRIAS Fellow Michael Rießler has been appointed Professor of General Linguistics at the University of Eastern Finland in Joensuu.
After completing his MA in Northern European Studies at Humboldt University Berlin and a PhD in General Linguistics at Leipzig University, Michael Rießler dedicated his Postdoc-projets to the encounter between language documentation and language technology. His projects during his FRIAS fellowships in 2014 and 2017/18 also aimed at documenting endangered languages using systematic methods. Following research stays and visting professorships at various elite institutions in Europe, Rießler now received the call to Joensuu.
With his expertise, Michael Rießler will enrich the University of Eastern Finland's research profile, which focuses on Finno Ugric minority languages in the border regions towards Russia as well as General Linguistics and Computational Linguistics. Rießler plans to uphold his ties to Freiburg and FRIAS, and will continue his collaboration with the Department of Scandinavian Studies at the University of Freiburg.
Congratulations to Michael Rießler and good luck for his new appointment!