Video podcast of the FRIAS Lunch Lecture Series "Quantitative vs. qualitative methods across sciences"
Quantitative vs. qualitative methods across sciences: mutual reinforcement, (un)happy co-existence, or source of schisms?
At a time when in most sciences (including the humanities and social sciences) quantitative methods have come to play a central role, it should be explored which role qualitative methods (still) play in different disciplines, in terms of research questions, trends and schools of research, the publication of research results and, not least, in the training of Master and PhD students. Questions to be addressed by FRIAS fellows and members of FRIAS project groups from a wide range of disciplines include the following:
In which disciplines have both types of methods played a role alongside each other for a rather long time, and what consequences has this had on these disciplines?
In which disciplines have quantitative methods made inroads largely due to the IT and internet revolutions, and what consequences has this had?
Is the relationship between (schools of) researchers primarily or exclusively working with one or the other type of methods one of mutual recognition and support, or rather one of tension, skepticism and, ultimately, rejection?
Has the quantitative turn of the last few decades led to new alliances across disciplines, possibly even bridging traditional divides between the natural, life, and behavioral sciences, on the one hand, and the humanities and social sciences, on the other hand?
Does this fundamental methodological debate (or, in the worst case, battle) have the power to decide about the future of early-career researchers?
---
Unhealthy Habits: Unlearning Methodological Divisions to Enable the Study of Drug-using Social Worlds,  November 23, 2017
Methods are co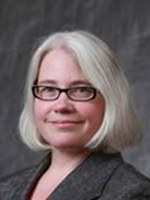 mmitted modes of attention that students learn over time as they are initiated into disciplinary knowledge projects. Mature researchers comfortably inhabit methods. An assumption that has become an unhealthy habit, the quantitative/qualitative divide, haunts the social sciences and to a more limited extent the humanities. In advocating the unlearning of this "unhealthy habit," this talk reimagines Conceptual methodologies for making knowledge. This lunch lecture tells the story of how interdisciplinary Science and Technology Studies has evolved meta-methodologies in order to integrate and critically situate sciences that straddle the qualitative/quantitative divide.
---
Mixed methods in interdisciplinary collaborations: A case study in Populations Genetics, December 7, 2017
In human population genetics, so-called isolated populations have recently attracted much attention. Next to Finns, Basques, Icelanders, Sardinians and village populations in the Alpes, Roma have been studied by population geneticists under the premises that they are of Indian origin, and that they have been isolated ever since their arrival in Europe by endogamy. Starting from these assumptions, more than 150 studies have described Roma as a population that differs genetically from European populations.
The academic field of Science Studies, firmly rooted in the humanities and social sciences, allows for investigating how researchers (e.g. population geneticists) address their research object (e.g. isolated populations). However, for fully understanding the societal implications of said genetic studies, as well as for a comprehensive understanding of the populations, one needs to adopt a multi-disciplinary approach, and employ both qualitative and quantitative methods. In our presentation, we explain how we, as a multidisciplinary team, bring these diverse sets of methods together to achieve synergetic effects. Furthermore, we argue that research teams studying isolated populations should likewise draw on a well-designed mix of qualitative and quantitative approaches if they wish to avoid tautologies and other problematic impacts on their results.
---
Research in Legal Science, December 15, 2017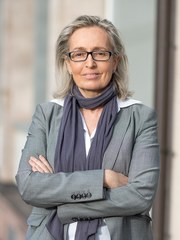 How relevant is the dichotomy "qualitative versus quantitative research" within the legal scientific research? Is conceptual legal analysis out-dated and empirical socio-legal methodology should gain more significance? These questions shall be addressed in the light of the research topic of the new challenges in preventing and investigating terrorism and other forms of transnational organised crime. The legal response has to be taken at an international or supranational level, and while ITS allow to act beyond sovereign borders, most of the mechanisms are still state-based and subject to their own constitutional framework. Questions as for the possibility of accessing electronic communications and data located out of the territorial borders; or the question if the information gathered for preventive or security purposes could be used under certain circumstances as evidence needs to be rethought. In how far quantifying data can provide a more accurate methodology to these questions is to be discussed.
---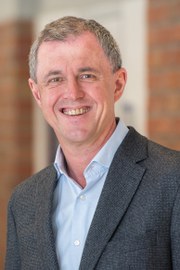 Independent of branches like Quantitative Linguistics and Computational Linguistics, linguistics has witnessed a quite remarkable quantitative turn over the last two decades. Major drivers of this development have been the design of ever more and ever larger electronic corpora, the increasing importance of psycho- and neurolinguistic experiments in exploring language processing and language variation, and the availability of ever more sophisticated statistical tools for handling large, complex linguistic data sets. Has this quantitative turn been to the detriment of qualitative methods, or even of linguistic theorizing in general?  Has linguistics reached the point of a "quantitative crisis" yet, as it has recently been proclaimed for a range of academic disciplines, or is it still a discipline characterized by a healthy equilibrium, if not mutual reinforcement, of quantitative and qualitative approaches?
---
Life in the marine realm - counting microbes... and what else? January 18, 2018

For a long time, major fields within the life sciences used to be driven by curiosity and the qualitative analysis of species and organisms, their development, adaptation to changing conditions and interplay among each other. Nevertheless, statistical and quantitative approaches already have been existing for a long time, for instance in the analysis of predator-prey interactions, in ecology, and not least, in population genetics. Only within the last 15 years, life sciences have been truly revolutionized by technological advances that turn most biological disciplines into a data-driven or data-rich field of research. Especially, the broad introduction of DNA sequencing technologies now allow the genetic analysis of whole ecosystems including the analysis of the activities of different groups of organisms, from populations down to the individual cell and even subcellular level. The first such survey was the metagenomic analysis of marine plankton from environmental samples obtained off the Bermuda Islands. This development has been crucial for big multi-national efforts such as the Census of Marine Life, or projects studying the human microbiome at unprecedented resolution. Using examples from our own work in the Caribbean, the Red Sea and the Southwest Pacific, the interplay between quantitative and qualitative approaches in the modern life sciences will be illustrated.
---
Data Collection and Data Analysis in the Social Sciences, January 25, 2018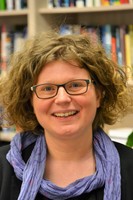 How to design research projects? What is good research question? Which methods of data collection and which methods of data analysis are available and which ones should be used for a specific project? Students and scholars of the social sciences are confronted with these and similar questions when designing research projects. This talk addresses the most prominent techniques of data collection and data analysis and discusses the merits of mixed-approaches.
---
"Mixed methods" in Clinical Psychology - in research and everyday practice, February 8, 2018

Psychological research has been predominantly hypothesis-oriented, following a process of predicting possible outcomes on the basis of literature and theories, testing these hypotheses. Quantitatively oriented studies are often conducted in larger samples, and are predominantly group-oriented. In comparison, qualitatively oriented studies are often conducted in small samples, are individual-oriented, and are predominantly concerned with process and the context of behaviors. This is observable in evaluations using e.g. semi-structured interviews or behavioral observations.  The need for a mixed methods design in clinical psychology emerges sometime during the course of projects, such as when the results are unexpected or not as meaningful as one expected them to be. This approach provides the researcher with the insight and the capability to utilize all necessary methods of inquiry for answering his or her research questions that need a broader view of interpretation. The lecture will give some examples referring to own studies on attachment research and its developmental and clinical implications.