FRIAS Express June 2017
Dear FRIAS Community,
Earlier in May, all our fellows came together at a special colloquium to discuss a recent LERU (League of European Research Universities) policy paper on interdisciplinarity. The rhetoric of interdisciplinarity can be tiring at times. Communicating and collaborating with colleagues from other disciplinary backgrounds is part of everyday life for most researchers. The insight from our discussion: There are institutional barriers that remind us of the important role university leadership and funding institutions have to play to facilitate interdisciplinary approaches. But then it is also very much about colleagues seizing opportunities and exploring fresh ideas. This necessitates places where novel connections be made. Place in this sense is a location but also has an intellectual dimension. Creating such a place is a collective effort to which everyone here at the institute contributes. We are looking forward to continuing the debate over the course of the summer, and wish you a good read of the latest FRIAS Express.
You are welcome to send the Express to friends and colleagues. To subscribe to this newsletter, please sign up here.
TOP NEWS
» Combining expertise with Pennsylvania State University
Along with existing programmes to support the university's strategic partnerships with Strasbourg and Nagoya, FRIAS has now set up a small programme to promote exchange with Pennsylvania State University. Two groups from the fields of hydrology and global health respectively have received 25,000 Euros each to foster exchange and prepare for joint projects in the future. Over the last few weeks, both groups held their kick-off workshops here at FRIAS and it became evident that there is plenty of potential for combining related expertise from both sides of the Atlantic. This goes for the Principal Investigators of the projects, as well as for doctoral students and postdocs from both institutions who joined us here at FRIAS.
The programme continues with an open call for project funding for 2018.
» Freiburger Horizonte events on German television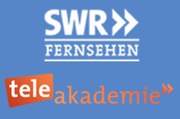 In cooperation with the SWR "Tele-Akademie", two events from our outreach format Freiburger Horizonte were shown on German TV. The speeches from Peter Schaar, former Federal Commissioner for Data Protection, and Prof. Dr. Bernhard Pörksen, media scholar from the University of Tübingen, can now be revisited via the ARD media platform. Every Sunday the "Tele-Akademie" features renowned speakers from academia, society and culture to comment on current societal affairs. More information about the Tele-Akademie is available here. 
» FRIAS Lunch Lecture series on "Fear" gets underway
The fifth round of the FRIAS Lunch Lecture series has begun with three excellent talks from Günther Schulze, Barbara Mennel and Luca Corlatti. This year, the lecture series is exploring the topic of fear. In June and July, a further five lectures will address the consequences, origins and perceptions of fear, from medieval apocalyptic thought to the genetics behind the emotion fear. The programme is available here and previous lectures can be revisited as video podcasts in our media library. 
LOOKING AHEAD
» "Extended DNA Analyses in Forensic Use: Possibilities, Challenges, Risks" Symposium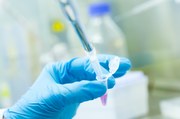 After the two murder cases in Freiburg in October 2016, a public debate emerged around the use of forensic DNA analysis. This was followed by the state of Baden-Württemberg issuing an official request to change the law at Germany's Federal Council. The state government wants to expand the use of DNA analysis, in particular, to legally allow forensic DNA phenotyping (FDP) which would enable analysts to determine what is known as "biogeographic ancestry". In an open letter from 8 December 2016, a group of researchers from Freiburg University and other European research institutions raised their voices to call for a critical discussion of the risks and error rates, as well as the ethical issues around allowing and using biogeographic ancestry. A symposium will be held at FRIAS from 9 - 10 June to create a platform for debate on this topic. More information about the work of the group and the symposium can be found here.
» Open house: First-hand information on FRIAS funding programmes, 27 June 2017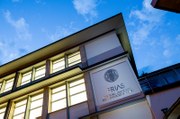 FRIAS will be opening its doors on 27 June 2017 from 5 to 7 pm. Whether you are interested in an individual fellowship for yourself or a colleague from abroad, in one of our group research formats, in conferences for early-career researchers, or simply in ways to invite a top guest researcher from abroad, the different funding programmes on offer from our institute may open up an opportunity for you to do so. In short presentations open to the public, our current fellows offer insights into the funding programmes and are available for answering any questions you may have. Please share the invitation with your colleagues and friends who may be interested in the event. Further information on the programme is available on our website.
PEOPLE AT FRIAS
In each issue, FRIAS Express introduces the people working behind the scenes making invaluable contributions to the continued development of the Institute, either as a member of its Steering Committee (handles all questions of governance) or its Scientific Advisory Board (responsible for all major selection decisions concerning fellowships, research foci, and project groups).
This month: Prof. Dr. Milena Grifoni, member of the FRIAS Scientific Advisory Board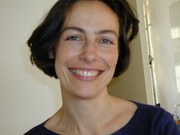 Milena Grifoni has been a member of the Scientific Advisory Board since 2015 and as such, supports FRIAS by insuring the scientific quality of the fellowships, research foci, and project groups. Milena Grifoni is the Chair of Theoretical Physics at the University of Regensburg. She studied Physics in Genova, Italy, before moving to Germany to continue her postdoctoral research at the University of Augsburg. After her habilitation in Augsburg, she was soon appointed Assistant Professor and later Associate Professor at the Technical University Delft. Milena returned to Germany in 2003, following a call from the University of Regensburg, where she has worked ever since. Over the past 15 years, Milena Grifoni has devoted her time to higher education management and advising research institutions in addition to her research and teaching. She currently holds the position of spokesperson for the DFG Research Training Group "Electronic Properties of Carbon Based Nanostructures". She was the Dean of the Physics Department in Regensburg from 2009 to 2011, following a two-year position as Vice President of the University of Regensburg. Before joining FRIAS, she was a member of the Scientific Advisory Board for the rating of the Physics Departments in Hessen and of the Finnish Centre of Excellence at Aalto University, which makes us even more grateful to be benefitting from her wealth of experience.
DIRECTOR'S CORNER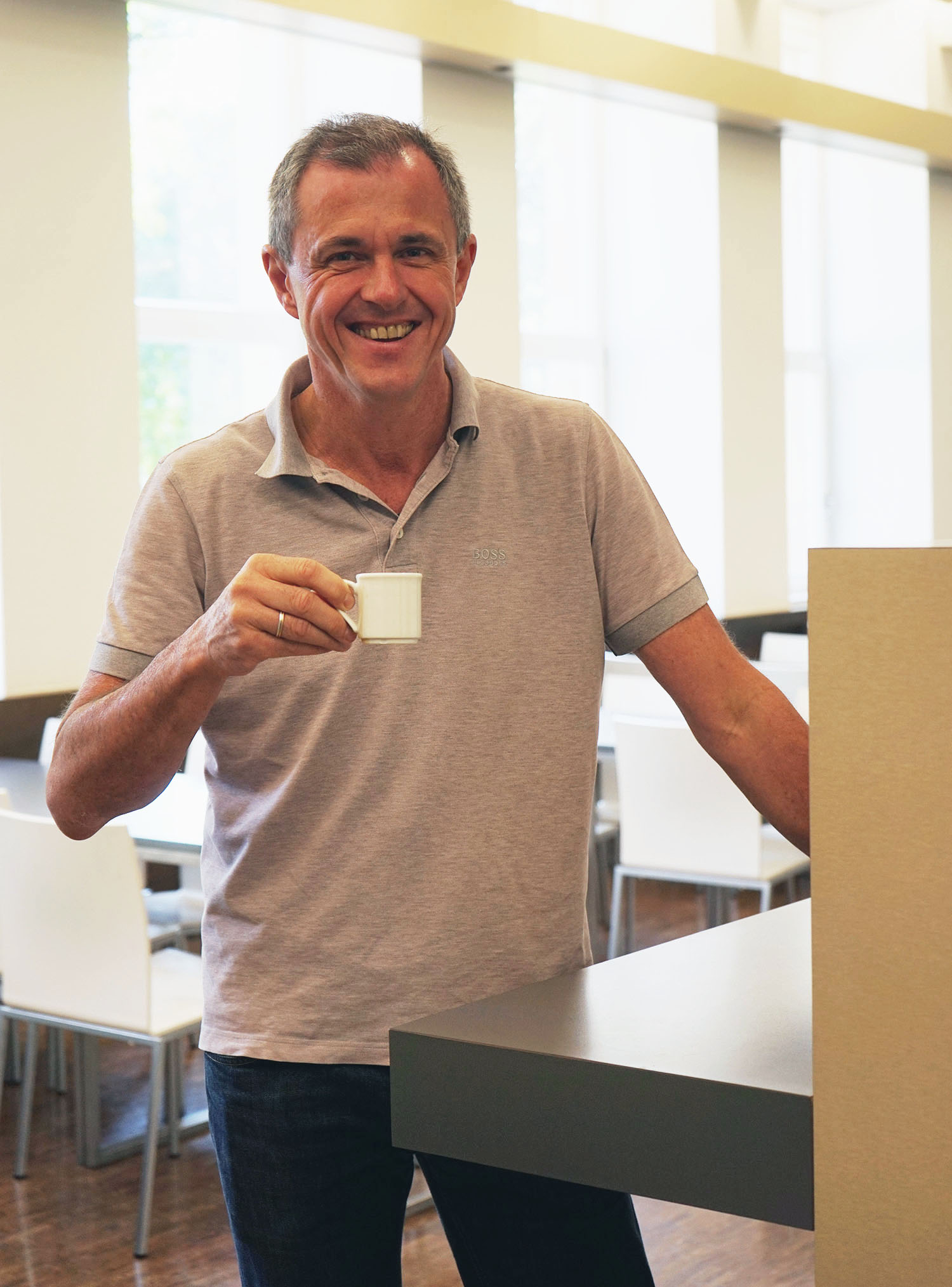 It's funny how, even in the tenth year of its existence, an institution can still implement innovations one would have expected to have been in place for many years. FRIAS organizing an open day, as it will in late June, is one such innovation. Another one is the founding of a club for the alumni and friends of FRIAS – an undertaking one would not consider extremely far-fetched given the more than 600 FRIAS alumni (not to mention all the friends FRIAS has made since opening its doors in 2008). In early May, a dozen of former and current FRIAS fellows and staff met for a foundational meeting of exactly such a club, electing a chairperson, two deputies, and a secretary as well as agreeing upon its statutes. Currently, the statutes are under consideration by the Freiburg branch of the state revenue office. We are therefore optimistic that before the end of the summer we will be able to report on the successful foundation (and official registration) of the FRIAS Alumni Club.