FRIAS Express July 2018
Dear FRIAS Community,
Before everyone says goodbye to leave for the summer holidays, we would like to draw your attention to the open calls for FRIAS fellowships and funding programs in the academic year 2019/20. Spread the word and encourage interested researchers, colleagues, and friends to apply!
At the Institute we are looking back on a very eventful academic year 2017/18. Among the highlights we still vividly recall are the visit of Theresia Bauer (Minister for Education and Research of the State of Baden-Württemberg), the Hermann Staudinger lectures by Nobel laureates Jean-Pierre Sauvage and Joachim Frank, and the launch of the Merian Institute for Advanced Studies Africa (MIASA) by Federal President Frank-Walter Steinmeier during his state visit to Ghana in December.
More news from MIASA: In July, we welcomed Annika Hampel to the FRIAS team. She will coordinate the MIASA activities at the Freiburg end and will serve at the same time as the Managing Director and Scientific Coordinator of the Centre for African Studies to be established at the University of Freiburg. If you are curious about the progress of the MIASA project, please take a look at the project's webpage www.mias-africa.org. Heads up: the official inaugural conference on "Africa's Institutions for Sustainable Governance" will take place at the University of Ghana on September 27 and 28. For the preliminary programme see here.
Almost a month ago, the Institute celebrated its 10-year anniversary. In case you missed the event, have a look at these visual impressions. You can still leave greetings in our digital guestbook, and are indeed warmly encouraged to do so (Password: frias10).
By the way: Another anniversary is forthcoming. The FRIAS Express turns two in August. Thanks a lot to all of you for your kind interest! We wish everyone a great summer break and welcome you back with news from the Institute in September.
TOP NEWS
» Call for Applications: FRIAS COFUND Fellowship Programme for international applicants (Marie S. Curie Fellowships) for the academic year 2019/20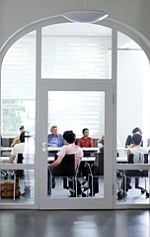 The primary objective for every researcher is the concentration on his or her own research. A lack of space and time can often be prohibitive. Our aim is to provide a space for full professors, junior professors, and early-career researchers equally to focus on their research while strengthening the exchange with local and international colleagues.
For the academic year 2019/20, FRIAS offers two types of fellowships for researchers from abroad: Junior Fellowships for early-stage academics (minimum requirement: doctorate; duration of stay: 12 months) and Senior Fellowships for established academics (duration of stay: 3-10 months), regardless of their nationality and field of research. Researchers from Freiburg thus have the possibility to welcome colleagues from their international networks for an extended stay in Freiburg. The fellowships are co-financed by the European Union's Marie Skłodowska-Curie Actions COFUND-Programme and the State of Baden-Württemberg.
Note: The deadline for applications is September 15, 2018. Further information about the call
» Call for Applications: FRIAS funding programmes for researchers from Freiburg University for the academic year 2019/20
FRIAS also offers 4 funding formats for full professors, junior professors, and early-career researchers from Freiburg:
Internal Junior and Senior Fellowships (duration: 10 months) for full-time professors or early stage researchers at the University of Freiburg;
FRIAS Project Groups(duration: 12-15 months) for a cross-disciplinary group of researchers that have just started exploring a research idea together;
Junior Researcher Conferences for PhD students and Post-Docs who would like to organize an international conference or workshop;
Note: Deadline for applications is October 31, 2018. Further information about the call
» Call for Applications: VW/Mellon Postdoctoral Fellowships 2019/20
Postdoctoral researchers in the humanities can also apply for fellowships supported by the VolkswagenStiftung and the Andrew W. Mellon Foundation. The programme addresses young researchers (postdocs) in the humanities from the U.S. and Germany seeking to spend an academic year at a research institution in the respective other country. FRIAS is one of 14 research institutions in Germany participating as a partner and host organization in this joint fellowship programme.
Note: The deadline for applications for researchers from the U.S. is September 11, 2018, for researchers from Germany it is September 4, 2018. Further information about the call
» FRIAS Alumna Kerstin Krieglstein to be appointed rector of the University of Konstanz
FRIAS congratulates Professor Kerstin Krieglstein, Dean of the Faculty of Medicine of the University of Freiburg and FRIAS fellow from 2010 until 2012. On July 3, she was elected Rector (President) of the University of Konstanz. Kerstin Krieglstein will take office on August 1, 2018 as the third woman ever being elected rector of a university in the state of Baden-Württemberg. More information
LOOKING AHEAD
» Research focus 2018/19: Emerging ethical, legal, philosophical, and social aspects of the interaction between humans and autonomous intelligent systems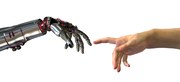 Two weeks ago, the German government announced their intent to become the world's leading location for Artificial Intelligence (AI). "The Federal Government sees itself in the duty to support the responsible and welfare-oriented use of AI […]; based on European values like the inviolability of human dignity, respect for privacy and the equality principle, we want to raise the potential of new technology," the German government announced in its strategy paper.
The importance of raising questions concerning the ethical, legal, philosophical, and social aspects of modern technology inspired the FRIAS research focus of the coming academic year 2018/19. Four researchers from the University of Freiburg will investigate the interactions between humans and non-human autonomous intelligent systems (for example, neurotechnologies and self-driving vehicles) from the point of view of their important implications for modern societies: neurologist and neuroethicist Philipp Kellmeyer (spokesperson), lawyer and legal ethicist Silja Vöneky, computer scientist and robotics expert Wolfram Burgard, and philosopher Oliver Müller will form this new FRIAS research focus. More information
DIRECTOR'S CORNER
Last week of July. Time for the annual, almost ritual Fellow Goodbye on the FRIAS terrace. A welcome occasion to reflect at least briefly on the miracle of how each year again a fellow community can be formed from zero, often resulting in long-lasting personal and professional contacts. At the same time: there are not only people leaving FRIAS. We've had several recent arrivals and are expecting more in the first week of August. In other words, it is all through the summer that we now have a (considerably smaller, but yet) sizable group of alumni, guest researchers, and early starters of the next generation of fellows in the house. So a warm welcome (not too difficult at temperatures of 30+ degrees celsius) to all FRIAS summer guests, and equally warm wishes to all those readers of the FRIAS Express who are enjoying or about to enjoy a few weeks of relaxing summer vacations (at least in the Northern hemisphere). May they give you the much-deserved time to recharge your batteries (and fill in the form applying for membership in the FRIAS Alumni Club)! The Express will take a break now, too, and be back in September.