FRIAS Express December 2020
Dear FRIAS Community,
starting into the new academic year, we had hoped to revive our on-site events and welcome our new fellows into a FRIAS once again buzzing with activity. Our sincere hopes have – so far – not come true. The pandemic's dynamic has once more forced us to go digital. But with the experience we all gained over the past months, we will make the best of it and live the virtual FRIAS life to the fullest.
In this spirit, we wish you all a healthy and successful winter semester!
TOP NEWS
» Institutes for Advanced Study and the current pandemic – Potentials and capacities for the European Research Area
Press Release, November 11, 2020
Public statement by the Network of Institutes for Advanced Study
One of the areas most tangibly affected by the current COVID pandemic is international mobility and the circulation of academics and researchers. With national borders temporarily closed, travel warnings changing frequently, international flights severely reduced, and consular/visa services taking longer than normal, European and international fellowship programmes were and are subject to hitherto unknown levels of pressure and restriction. This is highly problematic since international mobility and scientific exchange define a central part of today's research and scholarship, locally and globally.
Institutes for Advanced Study (IAS) in Europe invite every year cohorts of outstanding international scholars for scientific residence and have been affected by recent developments, in some ways different to other academic institutions. Notwithstanding the fact that some IAS had to reduce fellowship programmes or in exceptional cases even temporarily close their doors, almost all institutes have continued to provide space, time and collegiality that is crucial for scholarship at all stages of academic careers. In short, IAS provide a sustainable mode of international research mobility that is viable even during a pandemic. As the typical IAS fellowships last several months or even years, the possible periods of self-­isolation after the researchers' relocation do not create an unreasonable obstacle for mobility, in comparison to short term international research visits that have become impossible for the time being. 
Three powerful lessons can be learned from recent IAS experience.
First, IAS have registered very few cancellations for the current academic year, and have received a significant increase in the number of applications for the forthcoming academic year. The pandemic crisis has once more highlighted the internationally recognised roles of IAS as a model for scholarly safe havens and for stimulating scientific exchange, adopting workable alternatives for in-­person meetings in variant formats. Institutes for Advanced Study offer today the ever more needed conditions to concentrate fully on scientific work, to engage in discussions formally and informally with peers from various disciplines and intellectual traditions. The impact that IAS fellowships have on scientific advance and output is likely to increase in these difficult times.
Second, IAS have proved themselves to be resilient, thanks to new ways of fostering scientific dialogue in times of pandemic. They innovate with hybrid forms of meetings, mixing deftly online seminars with in‐presence discussions. They have invented new schemes offering opportunities to involve former fellows and external associates and thus create a more integrative audience and achieve a greater outreach. Fellows have been keen to benefit from such an environment in this time of crisis.
Third, IAS have a long‐standing [role] in providing a strong academic infrastructure beyond national borders. This role of the institutes in contributing to internationalization has long been recognised. In times as these, IAS play an ever more significant role in promoting an international academic community, integrity and freedom across national borders and cultural boundaries.
All indicated factors forcefully demonstrate the important scientific role of the Institutes for Advanced Study. Their significance for scientific exchange and development remains unabated in times of pandemic and is more important than ever. Therefore, the Network of European Institutes for Advanced Study, which gathers 25 institutes in 17 European countries, strongly encourages local and national  governments,  as  well  as  international  donors, to help the institutes pursue their scientific tasks. Now more than ever, they are committed to providing much needed opportunities for innovative research and for intra-­ and interdisciplinary scientific exchange.
Nadia Al‐Bagdadi                                   Olivier Bouin
President, Netias                                   Secretary, Netias
Director, IAS CEU                                  Director, RFIEA Foundation
» FRIAS Research Focus "Environmental Humanities" sets off with events and lectures

Calling 2020 a year of crises is not far-fetched. People all around the world are preoccupied with the Corona pandemic and its economic, social and political consequences. Thus, the climate crisis may shift to the background for the moment, but it remains the most challenging problem for humanity. At the same time, science battles for recognition and sovereignty of interpretation in times of "fake news".
The humanities in particular aim to address the ecological crisis in co-operation and gather strengths under the label of "Environmental Humanities". One of the keywords in describing individual and societal robustness facing crises has become the term "resilience".
With this concept, the FRIAS Research Focus "Building and Researching Resilience in the Environmental Humanities" will attend to the parallel challenges of the climate crisis and scientific competition: A team organized by Prof. Dr. Melanie Arndt, Prof. Dr. Sabine Dabringhaus, Prof. Dr. Hartmut Fünfgeld and Prof. Dr. Evi Zemanek will co-operate with renowned international colleagues to look at the concept of resilience from different perspectives.
On the one hand, the Focus aims to analyse the humanities' resilience facing the ever changing scientific landscape and fluctuations in societal esteem. On the other hand, the concept of resilience itself will be conceptualized in different disciplinary contexts and social connotations.
A wide panorama on these questions is offered by the FRIAS Lunch Lecture series that is hosted by the Research Focus in this semester. The series, titled "Multidisciplinary Research on Resilience: Examples from Theory and Practice" takes place in an online format, bi-weekly on Thursdays, 12.15 pm - 1.00 pm.
For 2021, the Focus is planning further events, including a workshop in March on "Teaching Environmental Humanities" and a conference and summer school in July on interdisciplinary dialogue about resilience.
The Focus's broad spectrum of questions aim to systematize the concept of resilience as a relatively new concept in the humanities in connection with the "Environmental Humanities" and thus make it usable to tackle the world's pressing questions.
» FRIAS to host Young Academy for Sustainability Research

The Freiburg Institute for Advanced Studies will build up a Young Academy for Sustainability Research. The Academy is part of a co-operation agreement between the University of Freiburg and the Eva Mayr-Stihl Foundation, who is providing more than 1.6 million euros in total for research and transfer activities on "Environment and Sustainability" over the next five years.
Up to eighteen talented scientists with above-average qualifications, who completed their PhD no more than six years earlier, will join the Academy starting in spring 2021. They will develop joint projects, work at the interfaces of science, industry, society and politics, organize conferences, invite guests from renowned institutions and publicly discuss their own findings with interested parties both within and outside the university.
Part of the agreement is also funding for a SALTUS! Group and a fellowship programme for internationally respected researchers to visit the Faculty of Environment and Natural Resources for up to nine months.
» MIASA starts into the main phase
The University of Freiburg will coordinate the BMBF-funded "Merian Institute for Advanced Studies in Africa" (MIASA) for further six years.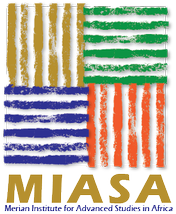 The Federal Ministry of Education and Research (BMBF) is funding the center as one of now five "Maria Sibylla Merian Centers" until 2026 with approximately 13 million euros. The University of Freiburg is in charge of its establishment and coordination, with the Freiburg Institute for Advanced Studies (FRIAS) and the Arnold Bergstraesser Institute (ABI) acting as operational structures. MIASA is located at the University of Ghana in Accra as the most important African partner. Further European partners include the Center for Interdisciplinary African Studies (ZIAF) of the University of Frankfurt, the German Institute for Global and Area Studies (GIGA) in Hamburg and the German Historical Institute Paris.
MIASA's main research area is "sustainable governance". In an interdisciplinary approach, excellent scientists from various disciplines focus on topics like migration, democratic consolidation, ecological transformation, but also the restitution of cultural assets acquired during colonial times. MIASA has already contributed to the reduction of global knowledge asymmetries in the pilot phase – a goal that can now be pursued on an even larger scale.
LOOKING FORWARD
Our internal events and colloquia are well underway. Until further notice, all events will be held in digital form via Zoom.
» HUMSS: Humanities and Social Sciences Colloquium
Mondays, Monday, 15.00 – 16.00h CET
Find the programme here
» NatWi: Colloquium Natural and Life Sciences
Tuesdays, bi-weekly, 11.30 – 12.30h CET
Find the programme here
» Lunch Lectures: Multidisciplinary Research on Resilience: Examples from Theory and Practice
Thursdays, bi-weekly, 12.15 – 13.00h CET
Find the programme here
» FRIAS Reflections
Wednesdays, 15.00 – 15.30h CET
Find the programme here

LOOKING BACK
» Hybrid Book Launch: "Jenseits von Corona" presented with trendsetting technology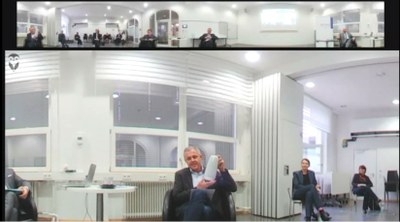 In September, FRIAS directors Bernd Kortmann and Günther Schulze have published their anthology "Jenseits von Corona: Unsere Welt nach der Pandemie – Perspektiven aus der Wissenschaft" (Beyond Corona: Our world after the pandemic – scientific perspectives). For their project, the editors have gathered numerous former fellows and associated scientists to share their views on the current pandemic and its effects.
On September 28, FRIAS hosted a hybrid book launch, for the first time using a new member in our Events team: The FRIAS meeting owl. With this conference system, we could combine on-site discussion by Bernd Kortmann, Günther Schulze and Jürgen Osterhammel with the option for the Zoom audience to participate in the conversation.
You can view the video podcast of the event and the following "Fireside Conversations" in our Media Library. We hope to host more events with the help of our owl in the future and thus enable interaction between on-site and digital discussion.
» Connecticut/Baden-Württemberg Human Rights Resarch Consortium (HRRC) kicks off with inaugural conference

On November 9, 2020 the Connecticut/Baden-Württemberg Human Rights Research Consortium (HRRC) has begun their research with an online inaugural conference "Human Rights in Times of Crisis." The panels and presentations tended to some of the most pressing issues of our times: How do we deal with the COVID-19 pandemic, how does this crisis correspond to past experiences and future actions? How does modern technology influence Human Rights and privacy? The keynote lecture by James Cavallaro (University Network for Human Rights) evaluated the role of the University regarding Human Rights in times of crisis.
Over the next years, the Consortium's transatlantic working groups will develop innovative approaches to human rights education as well as support curricular development in the area of human rights. The project ties in with the already existing and successful academic exchange between Freiburg and Connecticut at the research and student level and aims to create an innovative international and interdisciplinary platform to promote transatlantic academic cooperation. The Human Rights Institute (HRI) at the University of Connecticut (USA) and FRIAS serve as administrative and organizational centers of the transatlantic HRRC.
Read more about the HRRC at https://hrrc.bwgermany.uconn.edu/
PEOPLE AT FRIAS
» Last year's Junior Fellow Viacheslav Slesarenko has been appointed Junior Research Group leader at Cluster of Excellence livMatS. His new research group will focus on the expansion of the concept of mechanical metamaterials by providing them with an ability to alter their performance on demand.
» Former Junior Fellow Isabelle Deflers has been appointed Professor for Early Modern History at Universität der Bundeswehr in Munich.
» Former and future Senior Fellow Kate Rigby (Bath Spa University and Monash University) has been awarded a Research Fellowship at the Rachel Carson Center from September to December 2020, where she will be contributing to research on the topic of extinctions, viewed through the lens of the environmental humanities.
Congratulations to our former fellows and good luck for their new appointments!
LATEST PUBLICATIONS
Kate Rigby: Reclaiming Romanticism: Towards an Ecopoetics of Decolonization (Bloomsbury Academic, 2020). 
Peter Mühlhäusler: Pitkern-Norf'k. The Language of Pitcairn Island and Norfolk Island (DeGruyter) 2020.
Bernd Kortmann: English Linguistics. Essentials, 2nd Edition (J.B. Metzler) 2020.
Matthew S. Champion, Serena Masolini, and C. Philipp E. Nothaft (Eds.): Peter de Rivo on Chronology and the Calendar (Leuven University Press) 2020.
Daniel Leese: Maos langer Schatten. Chinas Umgang mit der Vergangenheit (C.H. Beck) 2020.
Adam Szymanski: Cinemas of Therapeutic Activism: Depression and the Politics of Existence (Amsterdam University Press) 2020.
Gonen Ashkenasy, Indrajit Maity, Dharm Dev, Kingshuk Basu, Nathaniel Wagner: Signaling in Systems Chemistry: Programing Gold Nanoparticles Formation and Assembly Using a Dynamic Bistable Network, in: Angew. Chem, Int. Ed. 10.1002/anie.202012837. https://doi.org/10.1002/anie.202012837
Jürgen Osterhammel: Global History 2020: Fragility in Stability, in: Balzan Papers III (2020) (Leo S. Olschki) 2020. 
Majid Daneshgar: Studying the Qur'an in the Muslim Academy (Oxford University Press) 2019.
Agus Suwignyo: Gotong royong as social citizenship in Indonesia, 1940s to 1990s, in: Journal of Southeast Asian Studies (2019), doi:10.1017/S0022463419000407.
Andreas Musolff: National Conceptualisations of the Body Politic. Cultural Experience and Political Imagination (Springer Singapore) 2021.
DIRECTOR'S CORNER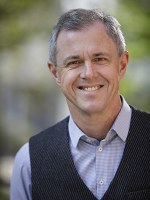 In this last Director's Corner of the year, I will try my best to avoid all of the obvious, and rather highlight all of the remarkable aspects FRIAS has been able to achieve in 2020. 
It was great to see essentially all fellows selected for the fellow generation 20/21 arrive in late summer and autumn. Likewise, we have received no cancellations from those (rather numerous) fellows of this generation who had been planning all along to join us from February or so onwards. 
Moreover, we have received a stunning number of high quality Marie Skϯodowska Curie fellowship applications for the academic year 21/22, and the nominations we received for the first call in our new FRESCO fellowship programme (6-10 month return fellowships during the next 4 years) were highly successful as well. It led to the selection of outstanding international scholars, among them the newly elected Vice-President of the European Research Council (ERC)!  
We witnessed the amazing premiere of two large online conferences with significant FRIAS contributions: "Global Perspectives on Responsible AI 2020", organized by our current Saltus group in late June, and "Human Rights in Times of Crisis" – the opening conference in early November of the Human Rights Research Consortium between research institutions in the states of Connecticut and Baden-Württemberg. 
Not least in order to strengthen human rights research at FRIAS, we invited Hans Joas (Berlin/Chicago) as our second Distinguished Fellow at FRIAS for a 3-year period starting in January 2021. We are very proud to say that he accepted this invitation. 
Two of the FRIAS directors edited and published a book offering a somewhat daring look at the world beyond the current Corona situation (Jenseits von Corona: Unsere Welt nach der Pandemie – Perspektiven aus der Wissenschaft). It has met with notable attention of the public in Freiburg and beyond, and additionally offered a suitable opportunity for launching a monthly online public discussion format (the so-called Kamingespräche 'fireside chats'). 
MIASA, our daughter institute in Accra, Ghana, has been granted full funding last September by the Federal Ministry for Education and Research for a 6-year period until August 2026 (some 13 Mio Euro in total). 
Additionally, FRIAS was exclusively selected this year by the private Eva Mayr-Stihl Foundation to harbour a Postdoc Academy for Sustainability Research, starting in spring/summer 2021. This allowed the realization of a long-standing FRIAS intention to establish a "Young Academy". It complements the mission and nature of FRIAS-based research extremely well.
Devoted readers of the Express may recall that the long-term perspective of FRIAS has ultimately been secured by the State of Baden-Württemberg. Since the beginning of the year, FRIAS receives permanent funding as an integral part of U Freiburg. The permanent funding of the State Government in conjunction with the substantial temporary funding of MIASA and the Postdoc Academy resulted in the improvement of the contract situation of all staff members (minimum 50% permanent, from formerly all temporary), and led to a still running, but almost completed recruitment process of new staff. This triggered the perhaps most important development at FRIAS in 2020, namely a major re-organisation of the FRIAS internal runnings in order to cater for the many new tasks and challenges.
Our new Managing Director, Annette Doll, who started her position in mid-January, has been vital during this process. It would not have been possible without her engaged change management. She kept the ship FRIAS on course in times of the perfect "Corona" storm, and has most convincingly proven to give FRIAS 3.0 the leadership that both the directors and the team had expected from her in the recruitment process for this position back in 2019.
The year 2020 also produced exciting developments to the university itself.  In October, Freiburg University welcomed the newly selected Rector, Kerstin Krieglstein, who was a FRIAS Fellow from 2010-2012. (It may be worth noting that Krieglstein is the first female Rector of U Freiburg in 563 years.) The FRIAS Directors and team are set and happy to advance the institute further on the basis of the above-mentioned permanent and new funding sources aided by the support of the new Rector.
Those many of you familiar with Britta Küst, a pillar of FRIAS for 12 years, may be happy to learn that she has headed for new shores – of the same sea, though - as she, most fittingly, has taken on a leading position in our U Freiburg research services as of December 1. We sincerely thank her for her manifold valuable contributions to FRIAS and wish her success, fulfillment, and only the very best in this new position and environment!
And with good wishes it is also that I would like to end here. From the bottom of my heart, I wish all of our current and former fellows, all current and former members of the FRIAS team, all of our friends and colleagues in the world looking with a most benevolent eye on FRIAS and what it does for attracting and securing top quality research A MUCH, MUCH different year from the one nearing its end! Health, above all, fewer worries and fears, the fulfillment of the promises for 2021 (which only top international science has made possible), peace and personal happiness for all of you and your families! 
Bernd (Kortmann)