FRIAS Express October 2017

Online archive of all issues of the monthly newsletter "FRIAS Express"
Dear FRIAS Community,
The new Academic Year, the 10th since the opening of the Institute in April 2008, has started and most of our new fellows have safely arrived in Freiburg. We are looking forward to our official welcome event for the new (anniversary) generation of Fellows today, October 11, 5:30 p.m., in the FRIAS Lecture Hall. Everyone is cordially invited to attend the event and the reception afterwards.
The second highlight for our fellow community this week will be the annual "Black Forest Retreat" on October 13-14. All our fellows and project group speakers will meet at Saigerhoeh to briefly present their research projects, jointly plan interdisciplinary activities and, in the first place, get to know each other and thus speed up the community-building process.
For more information on our new fellow generation, their academic background as well as their research projects, please visit our webpage.
TOP NEWS
» Freiburg-Penn State Collaboration Development Programme 2018

Earlier this year, the new collaborative funding programme with the Pennsylvania State University (PennState) started. The programme provides seed money for joint research groups to support the planning of long-term programmes, integrating faculty and junior researchers from both universities. The first two groups from the fields of hydrology and global health held their kick-off workshops here at FRIAS back in April and May. In both cases, the benefit and the potential of the programme became immediately evident. Therefore, FRIAS is delighted to introduce an open call for applications for the Freiburg-Penn State Collaboration Development Programme 2018. The call is open to all disciplines. A total of three joint project groups can be funded for a duration of 12-15 months, starting in February 2018. Each group will receive a budget of 25.000 €. The programme supports research stays, joint conferences, invitations of international guest researchers, and activities for junior researchers.
Deadline for application is Sunday, November 5, 2017. Please find further information and the call for applications here.
» 3rd UBIAS Intercontinental Academia (ICA) on Laws: Rigidity and Dynamics:

FRIAS alumnus Wai Yip Ho from the Education University of Hong Kong was selected to participate in the 3rd UBIAS Intercontinental Academia on the topic of "Laws: Rigidity and Dynamics" held in Singapore on 19-28 March 2018 and in Birmingham in March 2019. Find out more about the ICA 3 and the selected fellows here.
FRIAS is one of the founding members of UBIAS, a global network of some 40 University-Based Institutes for Advanced Study, and served as its coordinating institution from 2010 until 2016. The Intercontinental Academia is a flagship project of the UBIAS network. Previous Intercontinental Academias had been organised by our partner institutes IAR Nagoya and IAE São Paulo (ICA 1 on the topic of "Time") as well as ZIF Bielefeld and IIAS Jerusalem (ICA 2 on the topic of "Human Dignity") Find more information here.
» News from Freiburg-Nagoya Joint Research Groups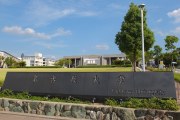 During summer time the activities at FRIAS have been progressing. The two joint research groups connecting FRIAS and the Institute for Advanced Research Nagoya held important meetings, one in Freiburg and one in Nagoya.
From September 25th to September 26th the Joint Research Group chaired by Prof. Bernhard Breit (University of Freiburg) and Prof. Takashi Ooi (Nagoya University) organised a symposium with numerous internationally renowned speakers on the topic of sustainable chemical synthesis to discuss and exchange recent developments for more efficient and selective catalysts. If you like to learn more, please contact Lena Walter at lena.walter@frias.uni-freiburg.de and order a printed version of the conference proceedings.
Meanwhile, in Nagoya , the second joint research group chaired by Prof. Alexander Bruns and Prof. Krebber on the Freiburg side and Prof. Masabumi Suzuki on the Nagoya side, held their workshop at Nagoya University, debating current trends and issues in German and Japanese legal culture and constitutional standards. Find out more about the Joint Research Group here.
» Scholars at Risk: University of Freiburg and FRIAS receive funding for two scholars from the Alexander von Humboldt Foundation
Last month we informed you about the Freiburg success in the Philipp Schwartz Initiative of the Alexander von Humboldt foundation to provide two fellowships for scholars at risk. Both Freiburg stipends were assigned to scholars from Turkey. In the meantime, one colleague has arrived and has already started setting up his work in the medical faculty of our university. The second colleague however was arrested upon trying to leave the country. We are looking at all possibilities to offer our help and support, but they are limited. This development reminds us on the fragility of the freedoms, research and academia often enjoy and always need.
LOOKING AHEAD
» Call for Applications: FRIAS Fellowship programmes for researchers from the University of Freiburg
This is a reminder. Until October 31, 2017 we encourage outstanding early-stage researchers as well as established professors from the University of Freiburg to apply for junior and senior fellowships at FRIAS. Further information on the application procedure here.
» Lunch Lecture Series "Quantitative vs. qualitative methods across sciences: mutual reinforcement, (un)happy co-existence, or source of schisms?
At a time when in most sciences (including the humanities and social sciences) quantitative methods have come to play a central role, this term's lunch lecture series will explore which role qualitative methods (still) play in different disciplines, in terms of research questions, trends and schools of research, the publication of research results and, not least, in the training of Master and PhD students. In eight lectures FRIAS fellows and members of FRIAS project groups from a wide range of disciplines will address the following questions:
In which disciplines have both types of methods played a role alongside each other for a rather long time, and what consequences has this had on these disciplines?
In which disciplines have quantitative methods made inroads largely due to the IT and internet revolutions, and what consequences has this had?
Is the relationship between (schools of) researchers primarily or exclusively working with one or the other type of methods one of mutual recognition and support, or rather one of tension, skepticism and, ultimately, rejection?
Has the quantitative turn of the last few decades led to new alliances across disciplines, possibly even bridging traditional divides between the natural, life, and behavioral sciences, on the one hand, and the humanities and social sciences, on the other hand?
Does this fundamental methodological debate (or, in the worst case, battle) have the power to decide about the future of early-career researchers?
All lectures are open to the public. Students of all disciplines, Master and PhD students in particular, are warmly invited. The first lecture will be held on Thursday, November 9, 2017 by Prof. Nancy Campbell (Rensselaer Polytechnic Institute, Troy, New York). More information about the lectures will soon be available on our webpage.
PEOPLE AT FRIAS
In each issue, FRIAS Express introduces the people working behind the scenes making invaluable contributions to the continued development of the Institute. This time, FRIAS Express welcomes the new FRIAS director, Prof. Annegret Wilde, who takes over from Prof. Marlene Bartos, who was a member of the FRIAS board of directors from 2015-17 (see also the Director's Corner).
Prof. Wilde is a Professor for Molecular Biology at the University of Freiburg since 2012. She studied microbiology at the University of Saint Petersburg, where she received her diploma degree in 1990. From Saint Petersburg Annegret Wilde moved to Berlin in order to continue her studies as a PhD student at the Humboldt University of Berlin, where she graduated in 1994. She qualified as a full professor in biochemistry at Humboldt-University of Berlin in 2006.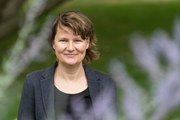 From 2008 to 2012, she worked as a professor at the Justus-Liebig University of Giessen before joining the University of Freiburg. She currently holds the positions as Vice-Dean for research at the Faculty of Biology, as Liaison Officer for the Deutsche Forschungsgemeinschaft (DFG) at the University of Freiburg and as vice equal opportunities commissioner taking care of all equal opportunities policies and issues in the university. The FRIAS board of directors as well as the entire administrative team of FRIAS welcome Annegret Wilde most warmly, and are very much looking forward to collaborating with her on the continued success of the Institute.
(Photo: Patrick Seeger)
DIRECTOR'S CORNER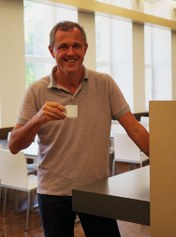 At the end of September, Germany's Excellence Initiative No 3 entered its second phase. The University of Freiburg is among those German universities which are allowed to think and plan big, should they be successful with regard to the competition for excellence clusters (decision in September 2018) and, ultimately, in the competition for the status of Universities of Excellence (decision in July 2019). FRIAS is going to play a major role in the University's strategic plans. Plans which need to be formulated and decided on by the governing bodies in the course of the current academic year. Plans which demand a decision by the governing bodies on the question whether the University wants to make FRIAS, a project in its 10th year of existence, a permanent integral part of this university's future. In other words, the academic year 2017/18 is bound to be a very important one for FRIAS. In this situation it is ideal that the board of directors was able to find the perfect replacement for Marlene Bartos, who served as FRIAS Director responsible for the natural and life sciences, medicine and engineering from 2015 until 2017 and who stepped down because of her many research projects. Thank you, Marlene, for all your services to the Institute! Well, and a warm welcome to Annegret Wilde, her successor. She will be of great help in developing plans for the optimal collaboration between FRIAS and the current Freiburg excellence clusters and cluster initiatives, on the one hand, and the natural and life sciences, on the other hand. Moreover, she has a strong interest in monitoring and, eventually, improving the working conditions at FRIAS from the perspectives of gender equality, family-friendliness and early career researchers. Having received part of her academic training in Sankt Petersburg, Annegret will also put emphasis on establishing closer ties between FRIAS and leading research institutions in Eastern Europe, thus striving to attract more fellow applications from that part of the world. Welcome on board, Annegret!