Studientag 'Presenting Medieval Studies'
When
Jul 25, 2015
from

12:00 PM

to

07:00 PM

Contact Name
Henrike Lähnemann
Contact Phone

0761 203 97362

Attendees

universitätsoffen /open to university members



Add event to calendar

vCal




iCal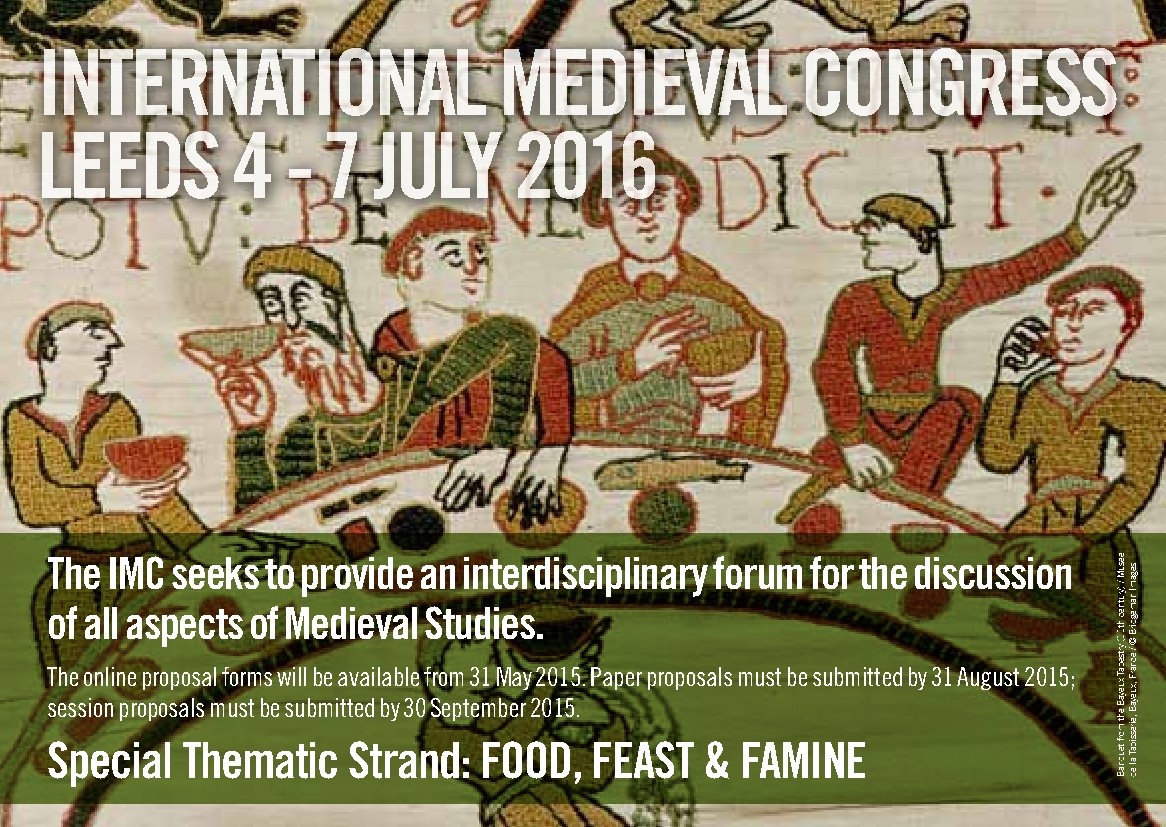 Alle interessierten Studierenden, Promovierenden und Universitätsangehörigen sind herzlich zu einem Studientag am 26. Juli im FRIAS eingeladen, bei dem gemeinsam Themen für englischsprachige mediävistische Präsentationen erarbeitet werden sollen - als "hands-on activity" im Workshop-Format. Es soll so konkret wie möglich gearbeitet werden, daher werden alle Teilnehmenden gebeten, ein Vortragsthema mitzubringen - und Lust aufs Ausprobieren.
Themen des Tages:
Abstracts auf Englisch schreiben - die do's and dont's eines "blurb"
Präsentieren von Forschungsthemen auf Englisch im 20-Minuten-Format
Einführung in die Welt des "research impact" mit Diskussionen zu 'open access' Publizieren
Ausprobieren von verschiedenen Methoden und Techniken, um die Sichtbarkeit der eigenen Forschung zu steigern - bloggen, tweeten, academia.edu...
Anmeldung per Email an Henrike Lähnemann mit einem kurzen Abstract (dt. oder engl.) für einen Vortrag, gern zum Thema 'Food, Feast and Famine' (Leeds 2016) https://www.leeds.ac.uk/
Die Zahl der Teilnehmenden ist auf 15 begrenzt, um einen intensiven Austausch zu ermöglichen. First come, first serve - Anmeldungen sind ab sofort bis zum 25. Juli möglich. Für Kaffeepausen ist gesorgt; für mittags ist ein 'bring & share lunch' auf der FRIAS-Terrasse geplant.
Henrike Lähnemann, Senior Research Fellow, Freiburg Institute for Advanced Studies FRIAS
Albertstr. 19, Office 02 006 | D - 79104 Freiburg | 0761 203-97363