Freiburger Horizonte - Data Control in the 21st Century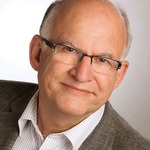 "Informationsgesellschaft ohne Datenschutz"
Vortrag des ehemaligen Bundesdatenschutzbeauftragten Peter Schaar
5. Juli 2016
19:00 Uhr
Aula der Universität Freiburg (KG I)
Foto: Tanja Fügener
Vortrag des ehemaligen Bundesdatenschutzbeauftragten Peter Schaar
When
Jul 05, 2016
from

07:00 PM

to

08:30 PM

Where

Freiburg University, KG I, Aula

Contact Name
Dr. Arndt Michael
Contact Phone

+497612032001

Attendees

öffentlich / open to the public



Add event to calendar

vCal




iCal
Lecture by the former German Federal Data Protection Comissioner Peter Schaar on "Data Control in the 21st Century".
Peter Schaar wird in seinem Vortrag die Frage thematisieren, wie weit Datenschutz in einer Informationsgesellschaft wie der deutschen reichen kann und darf, welche Gefahren von einem unzureichenden Datenschutz ausgehen, welche gesellschaftliche Stellung der Datenschutz zurzeit einnimmt und welche Möglichkeiten, aber auch Hindernisse es gibt, Datenschutz umfassend zu gewährleisten.
Dabei geht es  insbesondere um Fragen der Sammlung, Kontrolle, Auswertung und Überwachung von Daten. Die ungebrochene Aktualität des Themas seit dem NSA-Skandal und den Enthüllungen durch Edward Snowden hat sich gerade erst wieder in der EuGH Entscheidung zum Safe-Harbor Abkommen im Oktober 2015 gezeigt.
Das Thema "Datenkontrolle im 21. Jahrhundert" wurde im Verbund mit weltweit ca. 40 weiteren "University-based Institutes for Advanced Studies" (UBIAS) als eines der gesellschaftlich wichtigsten verbindenden Themen rund um den Globus für das Jahr 2016 gewählt.

Peter Schaar ist Vorsitzender der Europäischen Akademie für Informationsfreiheit und Datenschutz (EAID). Von 2003 bis 2013 war er Bundesbeauftragter für den Datenschutz und die Informationsfreiheit. Im November 2015 erschien sein Buch "Das digitale Wir – Unser Weg in die transparente Gesellschaft" (Edition Körber Stiftung).
Weitere Informationen zu Peter Schaar unter http://www.eaid-berlin.de/