Freiburger Horizonte - Ekatarina Schulmann: The State of Mind
Transformations of public opinion in Russia, 2018-2023. Lecture by Ekatarina Schulmannn
When
May 04, 2023
from

08:15 PM

to

10:00 PM

Where

Universität Freiburg, HS 1199

Contact Name
Arndt Michael
Contact Phone

+49 (0)761 203-2001

Attendees

öffentlicher Vortrag / open to the public



Add event to calendar

vCal




iCal
Lecture Ekatarina Schulmannn:

The State of Mind: Transformations of public opinion in Russia, 2018-2023.
Moderation Dr. Arndt Michael
Using a range of sociological data collected by official and independent polling agencies as well as circumstantial evidence and indirect markers of behavioral changes, including demographic data and crime statistics, the lecture will attempt to trace an evolution of public opinion in Russia from 2018 (the final erosion of the Crimean consensus) to 2023, one year into the full-scale war. Inglehart–Welzel World Values Survey results and studies of proto-party groups ("political preference clouds'') are used in this overview in an attempt to sketch possible lines of behavior of a post-authoritarian society in a weakened state of power.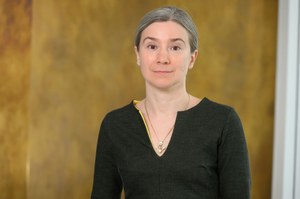 Ekaterina Schulmann is a political scientist specializing in the legislative process in modern Russia, parliamentarism and decision-making mechanisms in hybrid political regimes. She has a PhD in political science and serves as an associate professor at the Moscow School of Social and Economic Sciences (MSSES). She was a senior lecturer at the Russian Presidential Academy of National Economy and Public Administration (RANEPA). From December 2018 to October 2019 she was a member of the Presidential Council for Civil Society and Human Rights.
Ekaterina Schulmann is a major voice in the Russian opposition. In 2019, she actively supported the accused after the Moscow protests. After she made a statement against the Russian war in Ukraine, she left Russia in spring 2022 and has lived in Berlin ever since.
Schulmann is one of the co-authors of the book "The New Autocracy: Information, Politics, and Policy in Putin's Russia" (Brookings Institution Press 2018). She regularly contributes to Vedomosti newspaper, The New Times magazine, and online media such as Republic.ru, Colta.ru, Carnegie.ru. She hosted a weekly program on Echo Moscow radio station dedicated to popularizing political science terminology and concepts, and her Youtube channel has a large subscriber audience. She is also a member of the Editorial Board of the UNESCO Courier magazine.
The event is co-initiated by the Zwetajewa Institute at the University of Freiburg (https://www.zwetajewa-zentrum.de/).