Freiburger Horizonte - Die Skandalgesellschaft. Vom Ende der Kontrolle im digitalen Zeitalter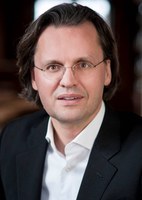 "Die Skandalgesellschaft. Vom Ende der Kontrolle im digitalen Zeitalter"
Vortrag von Bernhard Pörksen
12. Januar 2017
19:00 Uhr
Aula der Universität Freiburg (KG I)
Prof. Dr. Bernhard Pörksen (Universität Tübingen)
When
Jan 12, 2017
from

07:00 PM

to

08:30 PM

Where

Universität Freiburg, KG I, Aula

Contact Name
Dr. Arndt Michael
Contact Phone

+497612032001

Attendees

öffentlich / open to the public



Add event to calendar

vCal




iCal
Medien durchdringen das politische, wirtschaftliche und private Leben bis in den letzten Winkel. Angesichts der immer dichteren Verflechtung traditioneller und digitaler Kommunikationskanäle ist die Vorstellung medienfreier Räume zur Illusion geworden. Was bedeutet diese ebenso faszinierende wie beunruhigende Entwicklung? Bernhard Pörksen, Professor für Medienwissenschaft, geht von einer zentralen These aus: In der digitalen Moderne ist jeder Mensch zum Sender geworden ist. Blitzschnell sind Transparenz und Aufklärung möglich – und in rasender Geschwindigkeit verbreiten sich Gerüchte und Falschmeldungen, bilden sich Protest- und Wutgemeinschaften, die mit Schicksalen auf einer weltweit sichtbaren Bühne spielen. Ein Vortrag über die Skandalgesellschaft der Gegenwart, den Kontrollverlust im digitalen Zeitalter und die aktuellen Bildungsherausforderungen.
Bernhard Pörksen, Jg. 1969, ist Professor für Medienwissenschaft an der Universität Tübingen. Zu seinen Forschungsschwerpunkten gehören: der Medienwandel im digitalen Zeitalter, Krisen- und Reputationsmanagement, Inszenierungsstile in Politik und Medien und die Dynamik von Skandalen als Spiegel aktueller Wertedebatten. Überdies veröffentlicht Pörksen zeitdiagnostische Essays in ZEIT, SPIEGEL, CICERO und vielen anderen Medien. Er schrieb Bücher mit dem Kybernetiker Heinz von Foerster ("Wahrheit ist die Erfindung eines Lügners") und dem chilenischen Systemtheoretiker Humberto Maturana ("Vom Sein zum Tun"), die in verschiedene Sprachen übersetzt wurden. Zuletzt verfasste er mit der Medienwissenschaftlerin Hanne Detel das Buch "Der entfesselte Skandal" und mit dem Kommunikationspsychologen Friedemann Schulz von Thun den Bestseller "Kommunikation als Lebenskunst". Im Jahre 2008 wurde Bernhard Pörksen zum "Professor des Jahres" gewählt und für seine Lehrtätigkeit ausgezeichnet.