Balzan-FRIAS Project in Global History
The Balzan-FRIAS Project in Global History
Designed and directed by Balzan laureate Jürgen Osterhammel in conjunction with Professor Stefanie Gänger (University of Heidelberg), the Balzan-FRIAS Project in Global History aims at probing the intellectual foundations of global history as it has developed internationally as a field of historical studies during the past three decades. A special focus is placed on methodological issues, on globalist imaginaries and unspoken assumptions, on the political relevance of global history for various constituencies and on the relationship between global processes and the dynamics of particular regions, especially since the eighteenth century.
The project is combined of three elements:
several junior fellowships for postdoc researchers integrated into the general fellowship programme at FRIAS,
a series of public lectures cum master-classes, given twice a year by distinguished representatives of global history under the general heading of 'Global History and the Problems of Today',
a series of workshops (attendance by invitation) on 'Rethinking Global History' that provide a forum for discussing theoretical and methodological challenges for global history.
The project is based on the assumption that global history should be seen more as a variable perspective and not as an autonomous and tightly demarcated sub-discipline of historical studies. Even as a perspective, however, it requires careful reflection on methods of research, ways of arguing, the use of proven concepts and the development of new ones, and not least on the explicit or implicit pertinence of models of world history and its narration.
In the context of Freiburg University and beyond, the project co-operates with sociology, anthropology, political sciences, and geography as well as Asian, African, Middle Eastern and Latin American studies.
Organisation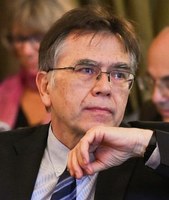 Prof. em. Dr. Dr. h.c. Jürgen Osterhammel
Modern and Contemporary History
Distinguished Fellow at FRIAS
Mail: juergen.osterhammel@frias.uni-freiburg.de
Websites: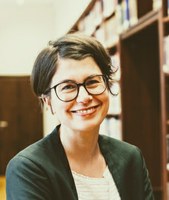 Prof. Dr. Stefanie Gänger
Modern History
University of Heidelberg
Mail: stefanie.gaenger@zegk.uni-heidelberg.de
Website: