FRIAS Express October 2016
Dear FRIAS Community,
The Academic Year 2016/17 at FRIAS has started and almost all of our new Fellows have arrived in Freiburg by now. The last month has been full of good news from our fellows and alumni – some of which you will find in this issue of the FRIAS Express. Now, we are looking forward to our official welcome event for the new fellow generation on October 12 in the FRIAS Lecture Hall, and to our annual "Black Forest Retreat" on October 14-15. All of our fellows and project group speakers will meet at Saigerhoeh to introduce their research projects, jointly plan all interdisciplinary academic events and, not least, get to know each other.
Last week, the Network Conference of the Alexander von Humboldt Foundation took place at the University of Freiburg. On this occasion, we would like to remind all readers of the FRIAS Express of the special partnership between FRIAS and the Humboldt Foundation. The University of Freiburg designated FRIAS as a unit offering an additional programme to facilitate contact and exchange between researchers with diverse disciplinary backgrounds (including the experimental sciences) – both from Freiburg and abroad. FRIAS invites Humboldt Fellows to participate in the academic and social activities of its group of international fellows. If you wish to receive more information about cooperation possibilities, please do not hesitate to contact our Managing Director, Dr. Carsten Dose: carsten.dose@frias.uni-freiburg.de
Before wishing you a good read of the FRIAS Express, a little notice on our own behalf: we have set up a little "FRIAS Express" archive, where you can find past issues of this newsletter online.
TOP NEWS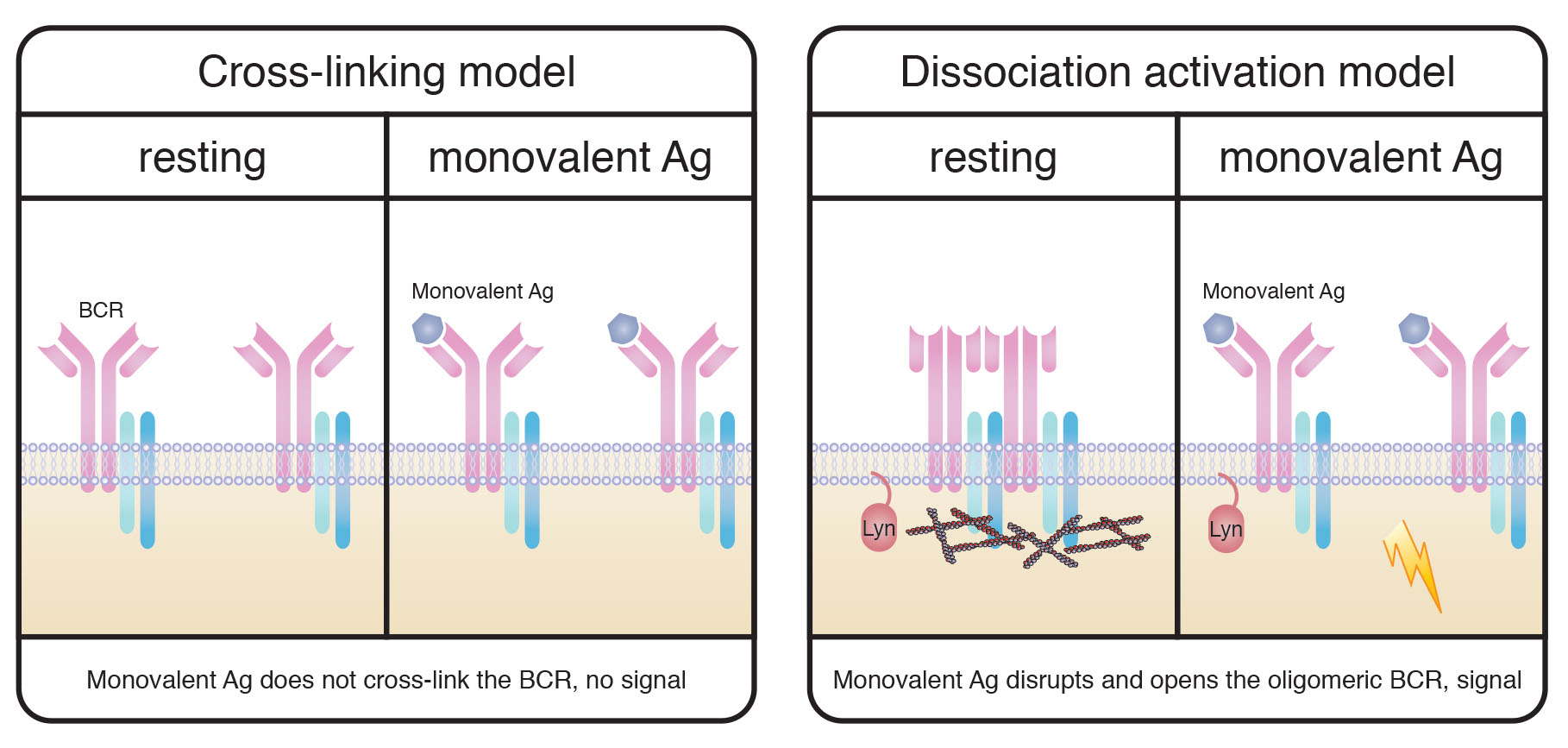 It is always nice to see the results of FRIAS Fellowships – sometimes during the fellowship, sometimes a few months or even a few years after the end of fellowships. Fellows at FRIAS lay the ground work for later publications, successful grant applications or research collaborations. In this case, we were happy to learn of a recent publication in the prestigious journal "EMBO" by our former FRIAS-USIAS Fellow Dr. Jianying Yang, who was a member of the FRIAS-USIAS Joint Research Group Freiburg/Strasbourg 2013-15 on "In Vivo Visualizing the Dynamics of Cytokine-Targeting Cells". Together with his colleagues Christoph Volkmann, Naema Brings, Martin Becker, Elias Hobeika and Michael Reth he analysed the activation process of B cells which produce antibodies to reduce the length of the disease and to prevent re-infections. For more information, read a summary of the article here.
This is also a good opportunity to alert you to our new Call for Applications for the FRIAS-USIAS Joint Research Group Freiburg/Strasbourg 2017-19, which is open until January 2017 (to be published early next week). And please also check the new call for applications by our Strasbourg partner institute which will be repeated on a yearly basis: http://www.usias.fr/en/open-calls/fellowships-2017/


Other recent news
» FRIAS Alumnus Prof. Gabriel Gorodetsky has just published the German edition of his "Maisky Diaries", a commented selection of the diaries kept by Ivan Maisky during his time as Russian ambassador to London during the Second World War. On this occasion, read a full interview with him on our website.
»  From September 21-23, law scholars from Nagoya, Japan, and Freiburg came together at FRIAS on the occasion of a symposium of the Joint Project Group FRIAS-Nagoya IAR on "Social Governance by Law: Substantive Standards and Procedural Enforcement." The topic of the symposium was "Preventive Instruments of Social Governance". For more information click here.
LOOKING BACK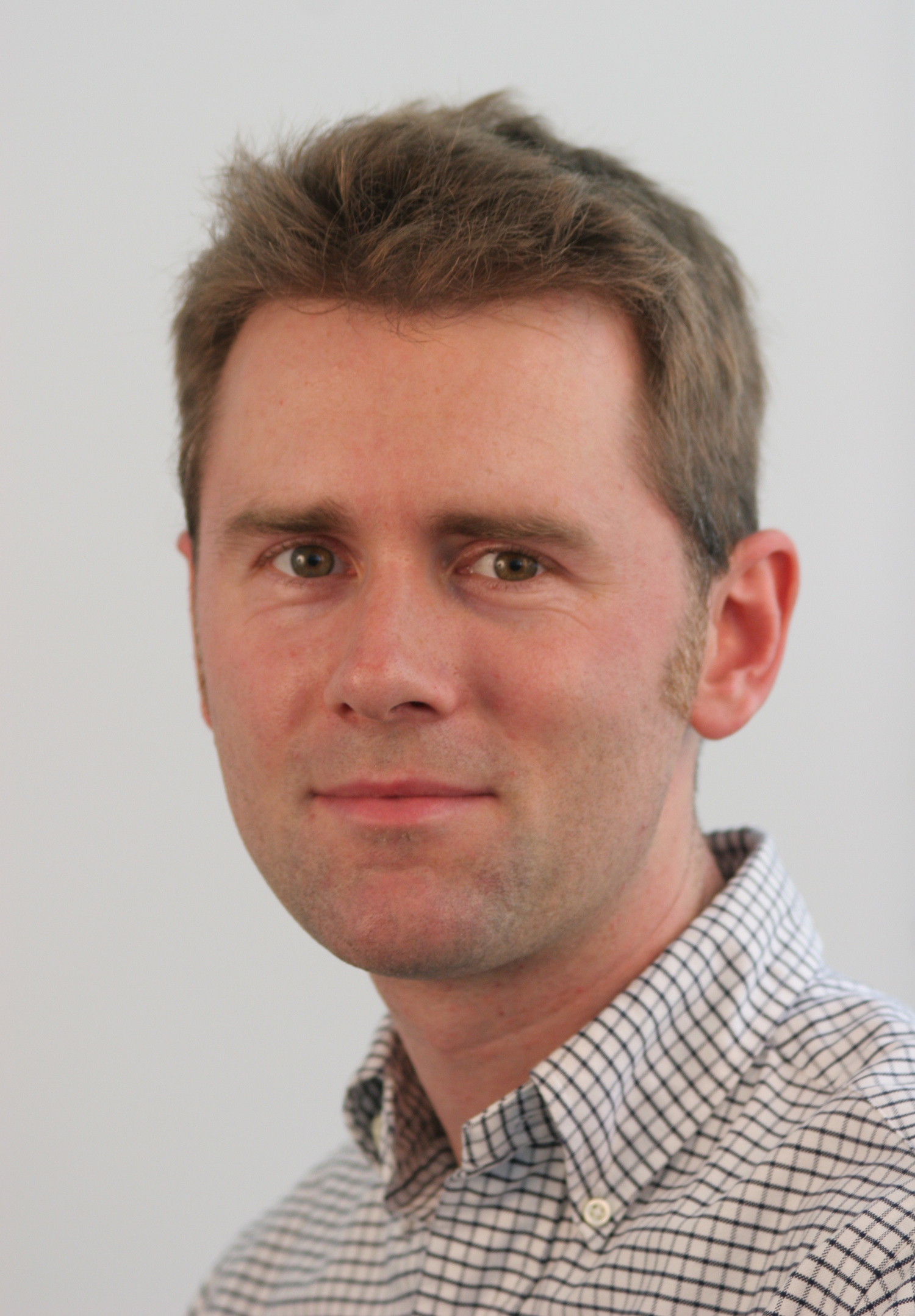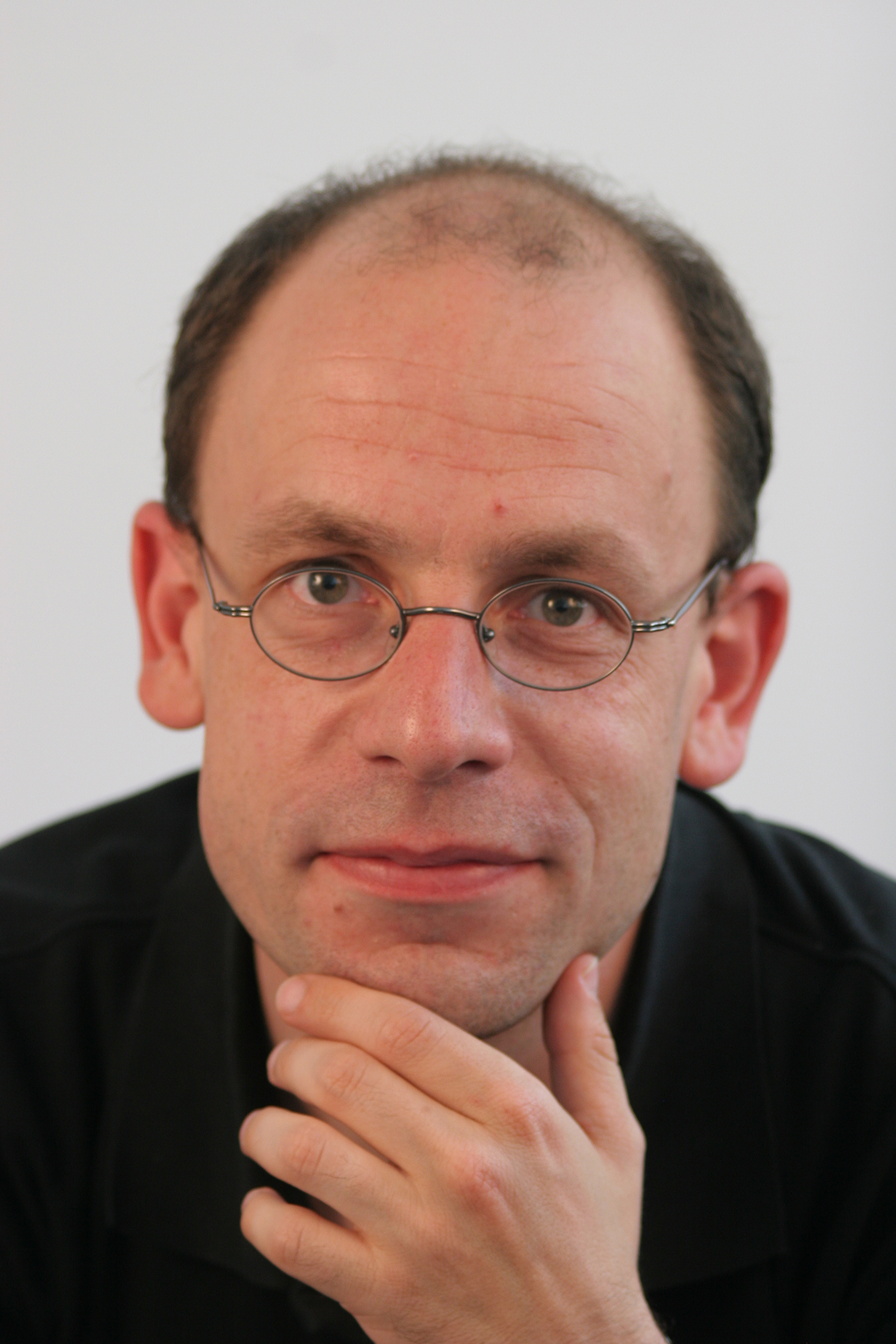 From a shared FRIAS office to the top of international linguistic associations: what may result from a long-term office community is illustrated by the career development of the two linguists Martin Hilpert and Benedikt Szmrecsanyi. From 2008 to 2012, both were Junior Fellows at the then existing School of Language and Literature at FRIAS. Now Martin Hilpert, Professor of English Linguistics at the University of Neuchâtel (Switzerland), has been elected President of the Societas Linguistica Europaea (SLE), while Benedikt Szmrecsanyi, Professor of Linguistics at the University of Leuven, Belgium, was appointed Secretary of the International Society for the Linguistics of English (ISLE). More...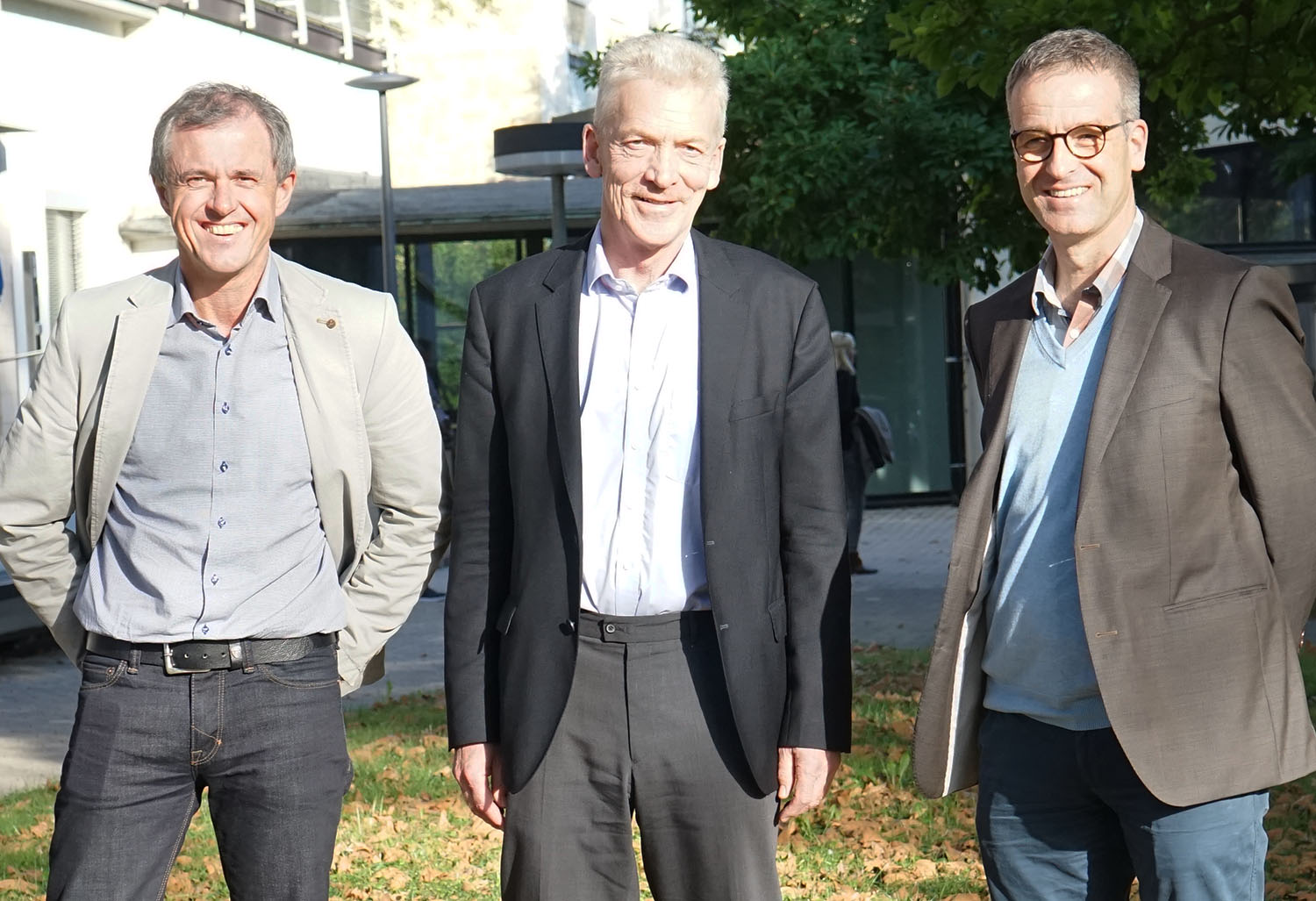 Six years ago, the network of University Based Institutes for Advanced Study (UBIAS) was founded in Freiburg and FRIAS has coordinated the network ever since. UBIAS serves to bring forward exchange between the (by now, some 40) member institutes, for example through biennial conferences, an annual Topic of the Year, and the Intercontinental Academia (ICA), which provides a unique opportunity for young researchers from all over the world to engage with topics of fundamental relevance. At the recent UBIAS Directors' Conference in Birmingham in June 2016, the network unanimously decided to transfer this coordinating role to the Aarhus Institute for Advanced Studies (AIAS) and elected its Director Morten Kyndrup as the new coordinator. FRIAS Director Bernd Kortmann and the Vice Director of the Instituto de Estudos Avancados São Paulo, Ary Plonski, were elected as his deputies.
On September 22, Morton Kyndrup visited FRIAS in order to discuss the details of the hand over. Having served as coordinator for UBIAS over the last six years, FRIAS Managing Director Carsten Dose expressed pride in the achievements of the network. "Looking back, it is truly rewarding to see how UBIAS has established itself as a lively global network.  Morten Kyndrup is just the right person to continue and further strengthen the exchange between the UBIAS member institutes worldwide and to enhance the visibility of the UBIAS network as a whole", he says.
Others:
Just now, two reports on FRIAS conferences have been published, which we would like to draw your attention to:
» From April 10-13, 2016, the current FRIAS Research Focus "Chemical Epigenetics" (which emerged from a FRIAS Project Group) organised the 3rd Freiburg Epigenetic Spring Meeting. Read the conference report here (in German).
 » HSozKult, a popular German information and communication platform for historians, has published a report on the FRIAS Conference "Visionen für eine bessere Zukunft" from June 23-24, 2016, organised by FRIAS Fellow Christina Schröer. Read the report here (in German).
LOOKING AHEAD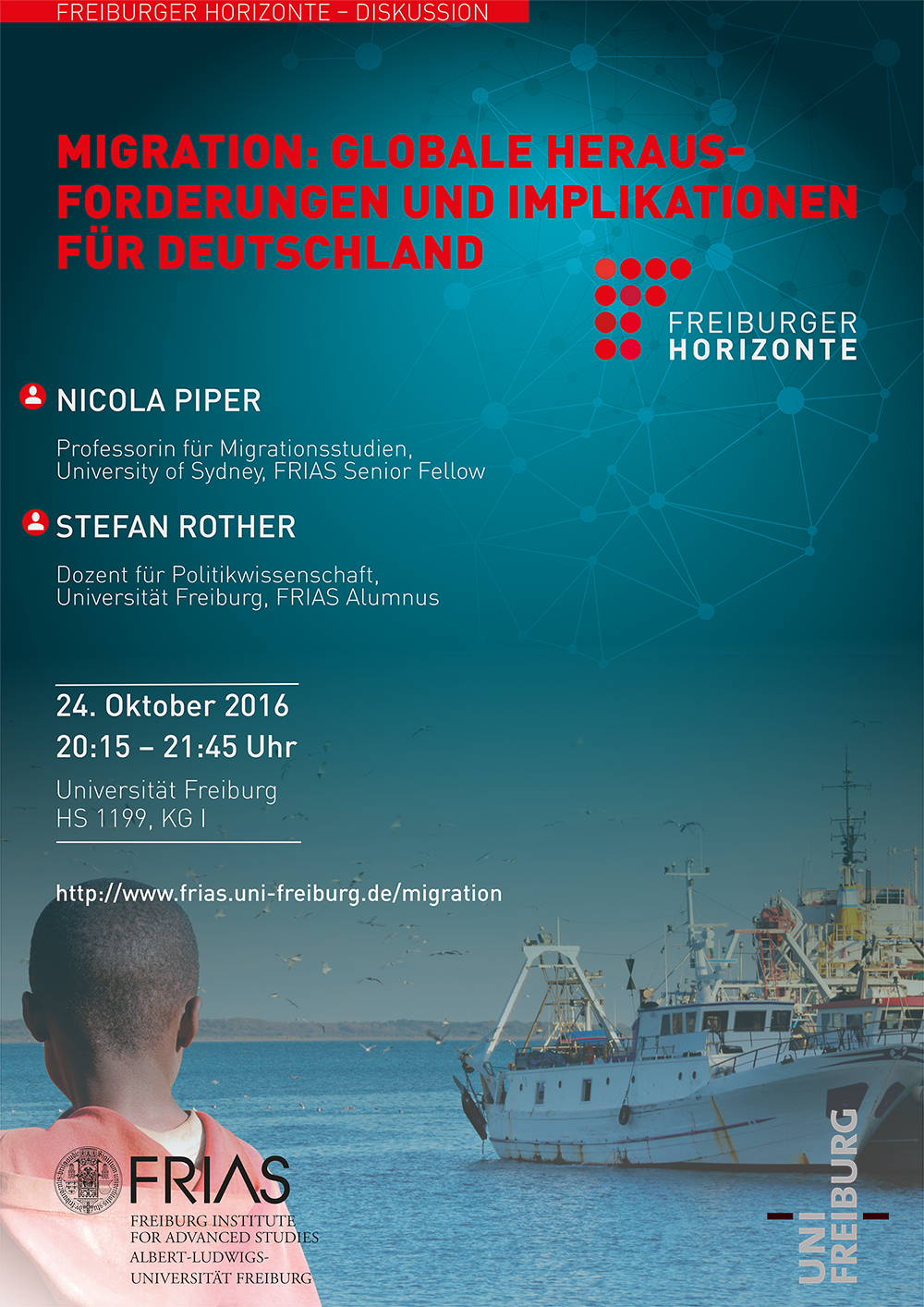 On Monday, October 24, 2016 at 8:15 pm, Nicola Piper, Professor for Migration Studies at the University of Sydney and current FRIAS Fellow, and Stefan Rother, senior political scientist at the University of Freiburg and FRIAS Alumnus, will discuss the issue of "Migration: Global Challenges and Implications for Germany" (Lecture Hall 1199, University of Freiburg, Kollegiengebäude I). Like all Freiburger Horizonte, the event is open to the public. The discussion will be held in German.
Prof. Nicola Piper and Dr. Stefan Rother take up the current discussion about migration policies and locate it in a global context. The increasing mobility of people across international borders calls for global solutions. In the last 15 years, the United Nations have recognized this need and have initiated several activities on a multilateral level. However, the establishment of a coherent global governance of migration is not in sight. Germany could contribute to such a solution: in fall 2017 the country will host one of the most important global forums on migration, the Global Forum on Migration and Development. More information about the event
Upcoming Events

» The FRIAS Project Group "Language Dynamics Across the Life Span" has organised a Lecture Series for graduate and undergraduate students with that very title, comprising renowned lecturers from Germany, Switzerland, the Netherlands and the United States. The series starts on October 17, 2016, 2:15 pm in the FRIAS seminar room.
» On Monday, October 24, FRIAS Alumna Prof. Evanghelia Stead (Comparative Literature) will officially be announced as a new member of the renowned Institut Universitaire de France (IUF). FRIAS congratulates her on this special honour. Further information about Evanghelia Stead and the IUF.
» On November 10, from 12:15 - 13:00 pm, Bernd Kortmann and Veronika Lipphardt will kick off the sixth round of the FRIAS Lunch Lectures in Lecture Hall 1015 (KG I). Like last term this lecture is the outcome of a cooperation between FRIAS and the University College Freiburg (UCF). This semester, all lectures will deal with the topic of "Ignorance - what we don't know". More...
PEOPLE AT FRIAS

This month: Prof. Dr. Monika Schmitz-Emans, member of the FRIAS Scientific Advisory Board (SAB)
Monika Schmitz-Emans has been an asset to FRIAS ever since her fellowship at the School of Language and Literature in 2008/2009. She studied German Studies, Philosophy, Italian Studies and Pedagogy at the University of Bonn, where she also took her PhD and did her Habilitation. She was appointed Professor of European Modern Literature at the University of Hagen in 1992. In 1995, she was appointed Professor of General and Comparative Literature at the Ruhr University Bochum, where she has stayed ever since. Her research foci are general literary theory and poetics, and the relationships holding between literature and philosophy, literature and the fine arts as well as between literature and music.  In 2008/2009, she was External Senior Fellow at the then FRIAS School of Language and Literature, where she focused on literature in comic cartoons. She organized a conference on this topic, which in 2012 resulted in an anthology published in the FRIAS book series Linguae & Litterae ("Comic und Literatur: Konstellationen"). In the same series, she also published her book "Literatur-Comics. Adaptionen und Transformationen der Weltliteratur". From 2011-2013 she was a member of the SAB of the School of Language and Literature and, since summer 2015, she is an invaluable member of the FRIAS Scientific Advisory Board.
DIRECTOR'S CORNER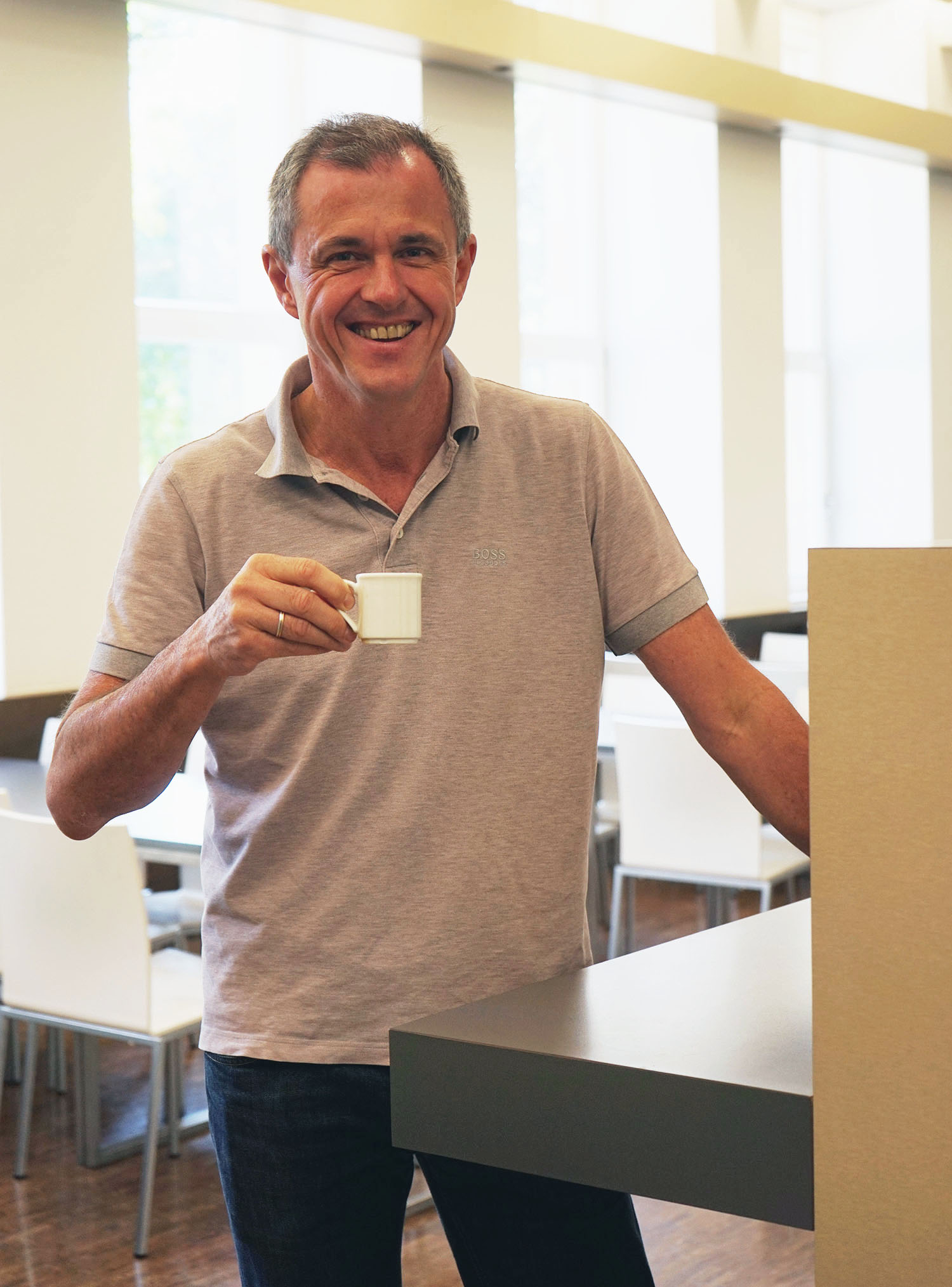 What went through your head when you heard the Nobel Prize announcements this week?
Well, when I learned about the fact that Yoshinori Ohsumi was awarded the Nobel Prize for Physiology or Medicine for his research on autophagy, I spontaneously thought of our most recent research focus 2015/16 on "Membrane Trafficking in Aging and Disease", which had the study of autophagy at is very centre. In January, they organized an international landmark conference on autophagy in the Black Forest, the first of its kind in Germany ("Autophagic Membrane Trafficking and Dynamics in Ageing and Disease"). As a public outreach spin-off of that conference, we had an extremely well-attended Freiburger Horizonte lecture on the role of autophagy and the correlation of nutrition and healthy ageing.
My second thought was that it is exactly in institutes like FRIAS that basic, truly blue-sky research is still possible, as had been the cell-biological research conducted by the now Nobel laureate Yoshinori Ohsumi  some 20 years ago. The same is true for our previous research focus on quantum physics, a field that has now been honoured with the three Nobel Prizes for pioneers in exactly that field. And I am convinced it will be true in the not too distant future for the study of biomedical epigenetics, too, which Freiburg is a world-renowned research hub for. At the very forefront of epigenetic research is our current research focus, Chemical Epigenetics. This highly interdisciplinary team of internal and external FRIAS Fellows is treading completely new ground in that they jointly explore molecular mechanisms of epigenetic regulators from a chemical and biochemical view, ultimately trying to lay the foundations for identifying novel targets of drug discovery.
Finally yet importantly, each year when the new Nobel Laureates are publicly announced I am quietly congratulating the first generation of FRIAS Directors for their brilliant idea of establishing a Nobel Laureate Lecture series at FRIAS. Ever since 2008, the Staudinger Lectures have developed into a true trademark with a very high reputation and visibility. In this context, it is our Scientific Coordinator Dr. Britta Küst, in particular, who is to be lauded for having succeeded in bringing 21 Nobel Laureates to FRIAS so far, with the next Staudinger Lecture just two months away: on  December 14 Paul Nurse, the 2006 Nobel Laureate for Physiology or Medicine, will be speaking about protein molecules that control the division of cells.