Prof. Dr. Nigel F. Palmer
Every year, approximately 50 Fellows are invited to work on their projects at FRIAS for 2 to 12 months in an intellectually stimulating environment. Fellows that have already been at FRIAS before can return to FRIAS for 2 to 6 weeks within the framework of the Alumni Programme, for example in order to finish a project. Furthermore, junior and senior researchers are regularly invited as guest researchers.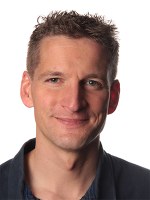 Our Research Focus profited enormously from the international team of Fellows and guest researchers at FRIAS.
Prof. Dr. Tobias Schätz, ERC Consolidator Grant 2015, Research Focus Quantum Transport 2014/15
Oxford University
Medieval German Language and Literature
External Senior Fellow
April - July 2014

CV
Nigel Palmer, born 28 October 1946 in Ashton under Lyne/UK, retired as Professor of Medieval German in the University of Oxford in the autumn of 2012. After studying at the University of Oxford (Worcester College) from 1965-1970, with a year at the University of Vienna, he took up his first permanent post as a lecturer at the University of Durham in 1970 and moved to a position at Oriel College Oxford in 1976. He was promoted to the chair in German Medieval and Linguistic Studies in 1992. He is a fellow of the British Academy and corresponding fellow of the Medieval Academy of America and the Akademie der Wissenschaften zu Göttingen. In 2007 he was awarded the Research Prize of the Alexander von Humboldt Foundation. He publishes mostly on Medieval German manuscripts, Medieval German religious literature, the Cistercian Order in the Middle Ages, and Early Printing (lockbooks).
Selected Publications
FRIAS Research Project
The Dominican Discourse on Love in Selected Manuscripts from Schönensteinbach Nunnery
This collaborative project aims to analyze and edit a set of texts hitherto unknown to scholarship. The manuscripts from Schönensteinbach were closely linked to the monastic reform with its centre in Nuremberg (the Dominican Observance), and present a unique collection of texts on love. Together with Stephen Mossman and Stefan Seeber, I will edit some of these texts, starting with a tract on love ascribed to Macrobius. Together with this edition, we will provide a commentary and an interdisciplinary outlook on the discourse on love that influences the tract.