Dr. Albert Joosse
Every year, approximately 50 Fellows are invited to work on their projects at FRIAS for 2 to 12 months in an intellectually stimulating environment. Fellows that have already been at FRIAS before can return to FRIAS for 2 to 6 weeks within the framework of the Alumni Programme, for example in order to finish a project. Furthermore, junior and senior researchers are regularly invited as guest researchers.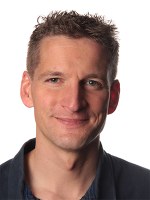 Our Research Focus profited enormously from the international team of Fellows and guest researchers at FRIAS.
Prof. Dr. Tobias Schätz, ERC Consolidator Grant 2015, Research Focus Quantum Transport 2014/15
University of Freiburg
Ancient Philosophy
Junior Fellow
September 2013 - July 2014
CV
Before joining the FRIAS, I was a postdoctoral research fellow of the DFG-Graduiertenkolleg 1288 'Friends, Patrons, Followers' at the University of Freiburg. I hold a PhD (2011) from the University of Utrecht; my dissertation dealt with Platonic and Stoic views on friendship and self-knowledge. I studied Philosophy and Ancient History at King's College London (MA, 2005) and the University of Utrecht (MA, 2007), respectively.
Selected Publications
'Dialectic and who we are in the Alcibiades' (forthcoming 2014), Phronesis 59.1.
'Weise Übereinstimmung: die Stoiker über Freundschaft und Konflikte' (forthcoming), in Gemeinschaften: Bindungen und Brüche, eds. S. Feickert, A. Haut, K. Sharaf.
'Griekse liefde versus christelijke liefde?' (2013), Radix 39.2, 124-39.
'On Belonging in Plato's Lysis' (2010), in Valuing Others in Classical Antiquity, eds. R. Rosen and I. Sluiter, Leiden: Brill, 279-302.
FRIAS Research Project
How to Teach Philosophy: The Ancient Reception of the Platonic Alcibiades
My project is an investigation of ancient responses to the Platonic dialogue Alcibiades. This text discusses and exemplifies the proper ways of teaching philosophy. I am interested in the ways in which later authors drew on the Alcibiades to formulate and communicate their own ideas about philosophical education. During my FRIAS fellowship I will especially concentrate on two authors from late antiquity, Proclus and Olympiodorus.