Prof. Dr. Hermann Herlinghaus
Every year, approximately 50 Fellows are invited to work on their projects at FRIAS for 2 to 12 months in an intellectually stimulating environment. Fellows that have already been at FRIAS before can return to FRIAS for 2 to 6 weeks within the framework of the Alumni Programme, for example in order to finish a project. Furthermore, junior and senior researchers are regularly invited as guest researchers.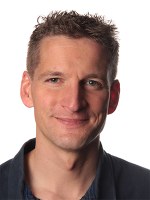 Our Research Focus profited enormously from the international team of Fellows and guest researchers at FRIAS.
Prof. Dr. Tobias Schätz, ERC Consolidator Grant 2015, Research Focus Quantum Transport 2014/15
University of Freiburg
Latin American Literatures
Internal Senior Fellow
September 2013 - July 2014
CV
Hermann Herlinghaus teaches Latin American Literatures, Film, and Cultural History at the Department of Romance Studies, University of Freiburg. He has been a Professor at the University of Pittsburgh from 2000 to 2010, at which he continues to be an International Adjunct Professor. He received his Ph.D. from the University of Rostock and his Dr. habil. from J. W. Goethe University, Frankfurt Main. Herlinghaus published a dozen books (as author, or editor) and about eighty articles in scientific journals and books.Among other fellowships, he was awarded a Rockefeller Fellowship in 1989, and a Lynette S. Autrey Visiting Professorship at Rice University in 2010 (which he forfeited when he returned from the U.S. to Germany).
His current research projects focus on specific conjunctures between literature, philosophy, pharmacology, and anthropology.
Selected Publications
Narcoepics: A Global Aesthetics of Sobriety, New York—London—New Dehli—Sydney: Bloomsbury, 2013.
Violence Without Guilt: Ethical Narratives from the Global South, New York: Palgrave Macmillan, 2009.
Renarración y descentramiento: Mapas alternativos de la imaginación en América Latina, Madrid—Frankfurt Main: Iberoamericana / Vervuert, 2004.
Narraciones anacrónicas de la modernidad: Melodrama e intermedialidad en América Latina, Santiago de Chile: Editorial Cuarto Propio, 2002.
Heterotopien der Identität: Literatur in interamerikanischen Kontaktzonen (Heterotopias of Identity: Literature in Interamerican Contact Zones), Ed. with Utz Riese, Heidelberg: Universitätsverlag C. Winter, 1999.
FRIAS Research Project
Narrative Scenarios of the "Pharmakon" in Latin America and the Hemispheric South: Threshold Spaces Between Literature, Biology, and Ecology
The project adresses an important segment of contemporary literary imagination in Latin America – "narconarratives" – with the help of the conceptual figure of the "pharmakon." The ancient Greek term "pharmakon" stands as an early genealogical vantage point for cultural relationships between writing/literature and biology. Today, this term encounters an increasing interest in the humanities. This is due, not only to the problematization of the modernist "pathos formula" of creative ecstasy enabled by narcotics (which was foregrounded by the writings of De Quincey, Baudelaire, and others up to those of the Paris Surrealists and Benjamin). A new literature originating in the Hemispheric South has started to readdress the role of narcotics and the conflicts revolving around psychoactive substances in Western modernity.