Prof. Dr. Joachim Grage
Every year, approximately 50 Fellows are invited to work on their projects at FRIAS for 2 to 12 months in an intellectually stimulating environment. Fellows that have already been at FRIAS before can return to FRIAS for 2 to 6 weeks within the framework of the Alumni Programme, for example in order to finish a project. Furthermore, junior and senior researchers are regularly invited as guest researchers.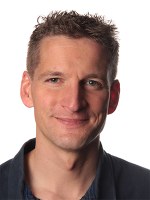 Our Research Focus profited enormously from the international team of Fellows and guest researchers at FRIAS.
Prof. Dr. Tobias Schätz, ERC Consolidator Grant 2015, Research Focus Quantum Transport 2014/15
University of Freiburg
Scandinavian Studies
Internal Senior Fellow
October 2013 - September 2015
Phone
+49 (0)761-203 97340
CV
Born in 1966. Studied German and Scandinavian Literature and Chemistry in Marburg, Göttingen and Copenhagen. Ph.D. 2000 in Göttingen with a study on the discovery of the sea in scandinavian poetry of the 17th and 18th century. 2002 assistant professor in Scandinavian Literature in Göttingen. 2008 full professor in Scandinavian Literature in Freiburg. 2011-12 FRIAS fellowship. Fields of research: Scandinavian literatures from the 17th to the 20th century, nature poetry, musical-literary intermediality, literary practices, biographical writing. Co-editor of the German Søren Kierkegaard Edition
Selected Publications
Joachim Grage und Stephan Michael Schröder (ed.): Milieus, Akteure, Medien. Zur Vielfalt literarischer Praktiken um 1900. Würzburg: Ergon-Verlag, 2013 (Literarische Praktiken in Skandinavien 2).
Joachim Grage und Stephan Michael Schröder (ed.): Literarische Praktiken in Skandinavien um 1900. Fallstudien. Würzburg: Ergon-Verlag, 2012 (Literarische Praktiken in Skandinavien 1).
Joachim Grage (ed.): Beiträge zur Wissens- und Wahrnehmungsgeschichte des Meeres in der frühen Neuzeit. Wiesloch: Palatina Verlag, 2012 (Cardanus. Jahrbuch für Wissenschaftsgeschichte 8).
Joachim Grage: "Der Märtyrer der Moderne. Rolle und Funktion der Biographik in Georg Brandes' Kierkegaard-Rezeption". In: Anekdote – Biographie – Kanon. Zur Geschichtsschreibung in den schönen Künsten. Ed. by Melanie Unseld and Christian von Zimmermann. Köln u.a.: Böhlau, 2013 (Biographik. Geschichte – Kritik – Praxis 1), S. 161-176.
Joachim Grage: "The Opera Hater? Johan Ludvig Heiberg and the Musical Theatre". In: The Heibergs and the Theater. Between Vaudeville, Romantic Comedy and National Drama. Ed. by Jon Stewart. Kopenhagen: Museum Tusculanum Press/Søren Kierkegaard Research Centre, 2012, S. 117-138.
FRIAS Research Project
Building the North with words. Geographies of scientific knowledge in European philologies 1850–1950
The project analyzes the use of the languages, cultures and literatures of Scandinavia in France, Germany and Scandinavia in three developing branches of academic knowledge – comparative philology, literary history and Sami studies – between 1850 and 1950. In these fields, academics depicted the North often either as the home of liberty, the last wilderness, a refugium of melancholy or birthplace of an industrious Germanic warrior culture, that opposed to Southern superficialness and laziness. These imaginative geographies of the North were evidently depending on political contexts and local needs and were not the same in Freiburg, Strasbourg, Copenhagen or Paris. The project proposes to analyze thus 1) the changing and conflicting versions of imaginative geographies that the actors of the field evoked by using Scandinavian literatures and cultures and 2) how these seemingly delocalized scientific models depended on ever different (political, didactic, esthetic, ideological, formal...) local needs and practices – on venues, regions and cultural circulation, to speak with Livingstone. The project proposes thus the first distinctly transnational dynamic geography of scientific knowledge of the North as not only a history of a scientific discourse, but also as a result of doing and performing scientific work.