Prof. Dr. Kristen R. Ghodsee
Every year, approximately 50 Fellows are invited to work on their projects at FRIAS for 2 to 12 months in an intellectually stimulating environment. Fellows that have already been at FRIAS before can return to FRIAS for 2 to 6 weeks within the framework of the Alumni Programme, for example in order to finish a project. Furthermore, junior and senior researchers are regularly invited as guest researchers.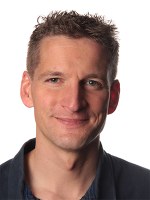 Our Research Focus profited enormously from the international team of Fellows and guest researchers at FRIAS.
Prof. Dr. Tobias Schätz, ERC Consolidator Grant 2015, Research Focus Quantum Transport 2014/15
Bowdoin College
Anthropology/Gender Studies/East European Studies
External Senior Fellow (EURIAS-Programme)
August 2014 - July 2015
Phone
+49 (0)761-203 97387
New: Kristen Ghodsee's book 'The Left Side of History - World War II and the Unfulfilled Promise of Communism in Eastern Europe' published on February 17th
Please note: The official book launch event will take place at FRIAS on Wednesday July 15th (time will be announced later).
In The Left Side of History Kristen

Ghodsee

tells the stories of partisans fighting behind the lines in Nazi-allied Bulgaria during World War II: British officer Frank Thompson, brother of the great historian E.P. Thompson, and fourteen-year-old Elena Lagadinova, the youngest female member of the armed anti-fascist resistance. But these people were not merely anti-fascist; they were pro-communist, idealists moved by their socialist principles to fight and sometimes die for a cause they believed to be right. Victory brought forty years of communist dictatorship followed by unbridled capitalism after the fall of the Berlin Wall in 1989. Today in democratic Eastern Europe there is ever-increasing despair, disenchantment with the post-communist present, and growing nostalgia for the communist past.
These phenomena are difficult to understand in the West, where "communism" is a dirty word that is quickly equated with Stalin and Soviet labor camps. By starting with the stories of people like Thompson and Lagadinova,

Ghodsee

provides a more nuanced understanding of how communist ideals could inspire ordinary people to make extraordinary sacrifices.
You can watch the Book Trailer on Youtube. The book was recently reviewed by the multiplatform media organization Foreign Affairs and recommended in the New York Times. More.. The Book Prologue can be downloaded here.
CV
Kristen R. Ghodsee earned her Ph.D. at the University of California at Berkeley and is an ethnographer and professor of gender and women's studies at Bowdoin College.  Her research interests include the gendered effects of post-Cold War transformations and the ethnographic study of memory, history, and nostalgia in Eastern Europe.
Ghodsee has received many grants and honors including residential fellowships at the Institute for Advanced Study in Princeton, New Jersey (2006-2007), and the Radcliffe Institute for Advanced Study at Harvard University (2010-2011).  In 2012, she was awarded the prestigious John Simon Guggenheim Fellowship in Anthropology and Cultural Studies.
Kristen Ghodsee is the author of five books and over two-dozen journal articles.  Her first book was The Red Riviera: Gender, Tourism and Postsocialism on the Black Sea (Duke University Press, 2005).  Her second book, Muslim Lives in Eastern Europe: Gender, Ethnicity and the Transformation of Islam in Postsocialist Bulgaria (Princeton University Press 2010), won four book prizes: the 2010 Barbara Heldt Book Prize, the 2011 John D. Bell Book Prize, the 2011 Harvard Davis Center Book Prize, and the 2011 William Douglass Prize for Best Book in Europeanist Anthropology.  She is also the author of Lost in Transition: Ethnographies of Everyday Life After Communism (Duke University Press, 2011), which won the 2011 Ethnographic Fiction Prize from the Society for Humanistic Anthropology.  Her most recent book, The Left Side of History: World War II and the Unfulfilled Promise of Communism in Eastern Europe, is forthcoming in 2015 with Duke University Press.
Selected Publications
FRIAS Research Project
Women in Red: Communist Mass Women's Organizations and International Feminism during the Cold War
Women in Red is a book-length manuscript that examines the lasting influences of women from the former Eastern Bloc countries on the development of progressive women's movements in Africa.  During the Cold War, the women's committees in state socialist countries developed rich bilateral relationships with women in many newly independent nations as part of a larger program of political, economic and cultural exchanges between the "Second World" and the "Third World."  Using ethnographic interviews and archival research, the book is an interdisciplinary exploration of the forgotten links between Africa and Eastern Europe through the lens of women's organizing.
Using the case study of the Committee for the Bulgarian Women's Movement (CBWM), the book recuperates the history of international socialist women's activism.  Throughout the 1970s and 1980s, the Bulgarians engaged in a wide variety of capacity building exercises with progressive African women.  These include the hosting of training seminars and courses, the provision of travel stipends for African women to attend international conferences, and the funding of scholarships for African girls to pursue university studies in Bulgaria.
The book will argue that state socialist women's organizations were key actors during the U.N. Decade for Women (1975-1985).  By mobilizing women from the developing world, women from the Eastern Bloc may have instigated Cold War competition over which economic system could provide more de facto and de jure equality to women.  This was a rivalry that benefited all women in the long run, whether they lived in the "First," "Second," or "Third" Worlds.