Prof. Dr. Sabine Dabringhaus
Every year, approximately 50 Fellows are invited to work on their projects at FRIAS for 2 to 12 months in an intellectually stimulating environment. Fellows that have already been at FRIAS before can return to FRIAS for 2 to 6 weeks within the framework of the Alumni Programme, for example in order to finish a project. Furthermore, junior and senior researchers are regularly invited as guest researchers.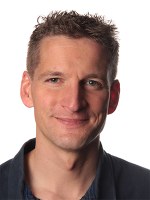 Our Research Focus profited enormously from the international team of Fellows and guest researchers at FRIAS.
Prof. Dr. Tobias Schätz, ERC Consolidator Grant 2015, Research Focus Quantum Transport 2014/15
University of Freiburg
East Asian History
Internal Senior Fellow
October 2014 - September 2015
Phone
+49 (0)761-203 97602
CV
Sabine Dabringhaus studied History, Sinology and Political Science at the Universities of Freiburg, Munich and Beijing. She earned a Ph.D. in History  from the Chinese People's University in Beijing (1990) and her habilitation degree from the Ludwig-Maximilians-University in Munich (2002). Previously she held a junior professorship in History at the University of Freiburg (2003-2009). Since 2009 she is professor of East Asian History at the University of Freiburg. She serves as Vice-Dean of the Faculty of Humanities (since 2010) and as Founding Director of the Freiburg Center for Transcultural Asian Studies (since 2013). 2008/2009 and 2010/2011 she was fellow at the Freiburg Institute of Advanced Studies (FRIAS History).
The publications of Prof. Dabringhaus cover a variety of  themes within the history of China since the 18th century. Her research focuses on the Sino-Manchurian Qing Empire (1644-1911) in the context of comparative imperial history, court societies in Asia and Europe, nationalism in China during 20th century, the history of the Chinese humanities, Mao Zedong and the Communist revolution, long term political developments in the Chinese Republic (1912-1949), the cultural basis of Chinese modernity, the history of Central Asia (especially Tibet and Mongolia), the history of Chinese diasporas in Southeast Asia and the environmental history of China.
Selected Publications
FRIAS Research Project
Environmental Cooperation between Singapore and China
The city state of Singapore and the global power of the People's Republic of China represent two very disparate partners. Nevertheless, Singapore assists China to construct its first eco-city. Singapore's extensive knowledge and experience in integrated urban planning and water resource management is certainly one reason for this cooperation, which started in 2007. This raises the following questions: What are the difficulties in such an unequal partnership? How important is cultural proximity between the two countries? How does the transregional cooperation influence the regional cohesion within Southeast Asia? Has their model of an eco-city any global links and affiliations?