Linking strength and expertise from Freiburg and Nagoya
Second Call for Joint Project Groups between FRIAS and Nagoya IAR 2018-19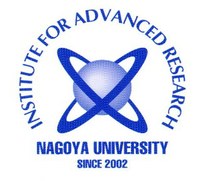 FRIAS and the Institute for Advanced Research, Nagoya University announce their second joint call. The institutes welcome applications from excellent researchers from the University of Freiburg and Nagoya University for up to two joint project groups for a duration of 24 months, starting in January 2018. The program will support research stays at the partner university, workshops and conferences and activities for junior researchers and advanced students. For this, the successful joint research groups receive a budget of 28.000 Euro (Freiburg side) and 4 Mio. Yen (Nagoya-side) per group.
The joint project groups are intended to support the collaboration between research groups from Freiburg and Nagoya around a topic of common interest. Researchers from all disciplinary backgrounds are invited to apply. The joint project group is set out as a collaboration of a team of professors from Freiburg and Nagoya (1-3 from each partner university). Additional researchers can be included in the team.
The format has started in January 2016 with two innovative project groups in the field of law and chemistry), both linking particularly strong research fields at the universities of Freiburg and Nagoya.
The joint call of the institutes aims to strengthen the collaboration between researchers of the two universities and thus the strategic partnership between the two universities. With the joint project groups, the institutes intend to enhance their cooperation in academic research and to support highly original joint research.
Deadline for application is 31 March 2017.
Call for Applications for a Joint Project Group between FRIAS and Nagoya IAR 2018-19
It is recommended, that researchers interested in this programme should please contact FRIAS in advance to preparing an application:
Dr. Carsten Dose
Managing Director
FRIAS - Freiburg Institute for Advanced Studies
Albertstr. 19
79104 Freiburg i.Br.
Germany

Phone: +49(0)761-203-97350
carsten.dose@frias.uni-freiburg.de