Jointly setting up the European Campus
The Freiburg Institute for Advanced Studies (FRIAS) and the Institut d'Études Avancées of the Université de Strasbourg call for applications for Joint Research Groups (2017-19).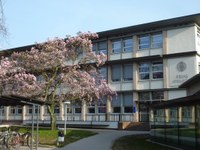 Already for the third time, the Freiburg Institute for Advanced Studies (FRIAS) and the Uni-versity of Strasbourg Institute for Advanced Study (USIAS) welcome applications from ex-cellent researchers from the University of Freiburg and the University of Strasbourg for up to three joint research groups. The aim of this joint call is to enable highly original joint research combining the strengths of the two universities.
The call is open to professors at the universities in Freiburg and Strasbourg in all academic disciplines and domains. A joint research group must comprise at least one principal investigator from Strasbourg and Freiburg. Furthermore, the programme provides an attractive Post-Doc position for junior researchers, enabling a research stay in both countries.
The call is part of the European Campus strategy of the two universities. EUCOR – The European Campus integrates five internationally recognized universities in the upper-rhine region, the European Campus strives to foster and support manifold cross-border cooperations in all fields of research. The joint research groups Freiburg/Strasbourg are expected to contribute substantially to the ever closer collaboration between the two universities, as such research cooperation forms the basis for manifold other joint activities in research, education and support of junior researchers.
Deadline for applications: 31 January, 2017; 24:00 h

Call for Applications Joint Research Groups 2017-19
10/2016