FRIAS on Youtube
FRIAS is starting its own Youtube channel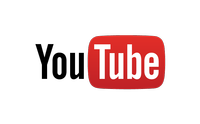 FRIAS has just released its own YouTube channel: www.youtube.com/channel/UC0d2KN9gJTxfy_PwuRHVqPw.
Along with the media centre on our website, the channel makes events and lectures at FRIAS available to a larger audience. Beginning with the Lunch Lectures, videos will be uploaded successively. Together with our Twitter account, the channel makes the Institute's broad range of events and activities accessible for everyone interested. Furthermore, it allows fellows to increase the visibility of their research.
In order to stay tuned about interesting lectures, please subscribe to our channel.
01/2017