Tagungsbericht: Chemical Biology of Epigenetics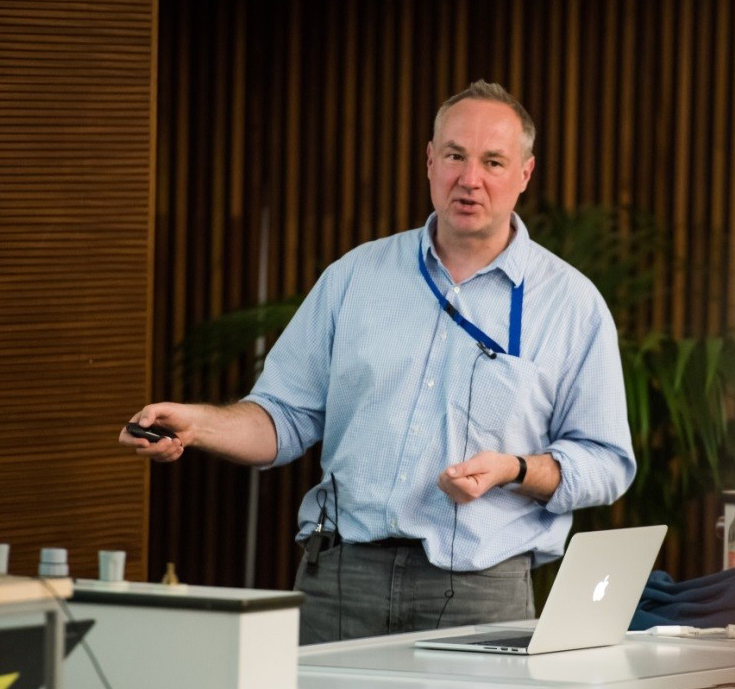 Die Epigenetik hat sich in den zurückliegenden Jahren zu einem der wichtigsten Gebiete der biomedizinischen Forschung entwickelt. Bedeutende Fortschritte im Bereich der Chemischen Biologie hatten maßgeblichen Einfluss auf die epigenetische Wirkstoffforschung. Daher widmete sich die 3. Freiburger Epigenetik Frühjahrstagung 2016, die gemeinsam von der Projektgruppe Chemical Epigenetics des Freiburg Institute for Advanced Studies (FRIAS) und dem Sonderforschungsbereich Medicinal Epigenetics (MEDEP) ausgerichtet wurde, dem Thema "Chemical Biology of Epigenetics".  An der Tagung, die am 10.-13.04.2016 in den Räumlichkeiten des Chemischen Institutes stattfand, wurde den über 130 registrierten Teilnehmern der aktuelle Stand der Forschung in 35 Vorträgen und 65 Postern präsentiert.
Die Epigenetik fasst Mechanismen zusammen, die vererbbare Veränderungen des Phänotyps ohne eine Abänderung der DNA-Sequenz (Genotyp) ermöglichen. Diese epigenetischen Mechanismen bedienen sich der DNA-Methylierung, Histonmodifikationen und nicht-proteinkodierender RNAs.
Abb. 1: Prof. Udo Oppermann während seines Plenarvortrages über Hemmstoffe von Histondemethylasen
(Foto: Klaus Polkowski)
Neben der Grundlagenforschung, die in immer kürzeren Abständen neue Einblicke in die Vielfalt und biologische Bedeutsamkeit epigenetischer Regulationsmechanismen gewährt, haben sich in den vergangenen Jahren epigenetische Therapiekonzepte in klinischen Studien bewährt, was bereits zur Marktzulassung von sieben epigenetisch wirksamen Arzneistoffen führte. Dieser thematische Brückenschlag von der Laborbank hin zur klinischen Anwendung bildete sich auch in der Programmgestaltung der Freiburger Epigenetik-Frühjahrstagung 2016 ab, die Vorträgen über universitäre Grundlagenforschung und patientenorientierter industrieller Forschung gleichermaßen Raum gab. Organisatoren waren B. Breit, O. Einsle, S. Günther, M. Jung (alle FRIAS) und R. Schüle (SFB992). Themenschwerpunkte der Tagung, denen sich gleich mehrere Vorträge und Poster widmeten, waren Bromodomain-Inhibitoren, Hemmstoffe von Histondesacylasen (HDACs), Lysinmethyltransferasen (KMTs) und Lysindemethylasen (KDMs). Der erste Plenarvortrag von Udo Oppermann, Professor an der Universität von Oxford für Molekulare Biologie und im Wintersemester 2016/2017 als FRIAS-Fellow in Freiburg, befasste sich mit der Entwicklung von KDM-Hemmstoffen als mögliche Therapeutika bei Krebs, aber auch bei Erkrankungen des Immunsystems. So führt der KDM6-Inhibitor GSK-J4 zu einer selektiven Blockade der H3K27-Demethylierung und folglich zu einer verminderten Freisetzung von TNF-α aus Makrophagen, welche von Patienten mit rheumatoider Arthritis isoliert wurden. Des Weiteren hemmt GSK-J4 die Differenzierung von Th-17-Zellen sowie die Zellfunktion von NK-Zellen. Anhand dieses Beispiels sowie zahlreicher anderer Vorträge und Posterpräsentationen konnte gezeigt werden, wie sich epigenetische Therapiekonzepte zunehmend neue Indikationsgebiete auch außerhalb der Onkologie erschließen.
Im zweiten Plenarvortrag stellte Prof. Thomas Carell von der LMU München seine Arbeiten zu epigenetischen Modifikationen von DNA-Basen vor. Entgegen der ursprünglichen Annahme, dass eine funktionelle Demethylierung von 5-Methylcytosin zum unmodifizierten Cytosin ausschließlich durch eine TET-Enzym-abhängige Oxidation, gefolgt von Thymidin-DNA-Glucosidase-abhängiger Basenexzision und abschließender Basenregeneration zu erreichen sei, konnte in der Arbeitsgruppe von Prof. Thomas Carell durch massenspektroskopische Analysen gezeigt werden, dass eine Rückreaktion zum Cytosin auch durch Deformylierung von 5-Formylcytosin oder Decarboxylierung von 5-Carboxycytosin möglich ist. Zudem konnten Prof. Thomas Carell und seine Mitarbeiter die Fähigkeit der TET-Oxygenasen belegen, neben Cytosin- auch Thyminbasen  zu oxidieren. Zusätzlich zur Aufdeckung dieser biochemischen Prozesse wurde auch die biologische Bedeutung der TET-abhängigen Oxidation von DNA-Basen erläutert. 
Aufgrund des außergewöhnlich hohen wissenschaftlichen Niveaus sowie des stetig wachsenden Zuspruches aus industrieller und universitärer Forschung ist die Freiburger Epigenetik Frühjahrstagung aus dem Tagungskalender nicht mehr wegzudenken und soll daher auch zukünftig in Zwei-Jahres-Intervallen stattfinden.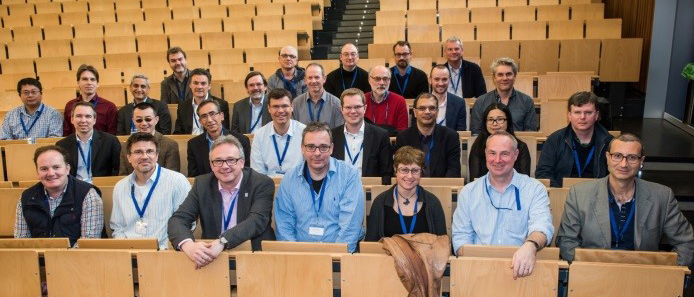 Abbildung 2: Vortragende der dritten Freiburger Epigenetik Frühjahrstagung Chemical Biology of Epigenetics
(Foto: Klaus Polkowski)
Reihe 4, von links nach rechts: Chris Romier, Angel de Lara, Dirk Schwarzer, Christian Olsen, Thomas Carell;
Reihe 3, von links nach rechts: Jun Qi, Stefan Kubicek, Rab Prinjha, Wolfgang Sippl, Ray Pierce, Tim McKinsey, Roland Schüle, Stuart Conway, Rasmus Clausen
Reihe 2, von links nach rechts: Alexander Cote, Jian Jin, Jorge DiMartino, Stefan Günther, Finn Hansen, A. Ganesan, Akane Kawamura, Chris Schofield,
Reihe 1, von links nach rechts: Dafydd Owen, John Denu, Manfred Jung, Stefan Knapp, Paola Arimondo, Udo Oppermann, Antonello Mai
Nicht auf dem Bild sind die Vortragenden Ritwick Sawarkar, Stephen Shuttleworth, Clemens Steegborn, Aubry K. Miller, Harald Engelhardt und Robert Copeland
Autoren:
Dr. Matthias Schiedel, Prof. Dr. Manfred Jung