Lecture - Johanna Thoma
 (London School of Economics)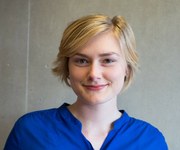 Ass.Prof. Dr. Johanna Thoma

London School of Economics

Department of Philosophy Logic and Scientific Method
Time for Caution. An Intertemporal Perspective on the Precautionary Principle.
When
Dec 20, 2018
from

06:15 PM

to

07:45 PM

Where

University of Freiburg, KG I, HS 1010

Contact Name
Alison Sauer
Attendees

Öffentlich / open to the public



Add event to calendar

vCal




iCal
Time for Caution - An Intertemporal Perspective on the Precautionary Principle
This paper argues that in most applications of interest, Precautionary Principles in fact only recommend the intuitively precautionary course of action when we take an 'executive perspective', that is, consider bundles of similar choices or policies as one aggregate choice, even if they are enacted at different points in time. Those who defend and wish to legislate precautionary policy-making by appealing to Precautionary Principles need to establish that we in fact have reason to enact the course of action that is best from this executive point of view. I discuss challenges for doing so, and consequences for how Precautionary Principles need to be formulated.
Johanna Thoma is an Assistant Professor at the Department for Philosophy, Logic and Scientific Method at the London School of Economics and Political Science. She completed her PhD in Philosophy at the University of Toronto, having studied philosophy, economics and politics at Toronto, Stanford, LMU Munich, Erasmus University Rotterdam and Oxford. Johanna works primarily on practical rationality, economic methodology, ethics and philosophical issues in public policy-making. In her recent work, she has been particularly interested in philosophical and practical problems that arise when decisions are made both over time and in the context of uncertainty.
Organisation
FRIAS Research Focus 2018/19 Responsible Artificial Intelligence